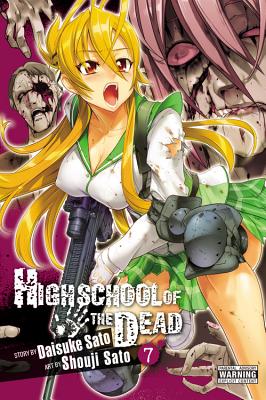 Highschool of the Dead, Vol. 7 (Paperback)
Yen Press, 9780316209441, 160pp.
Publication Date: July 24, 2012
Description
Once again, Takashi and his friends are without shelter and on the run. The group gradually makes their way to the local police station, where the hungry officers within give a whole new meaning to the phrase "police brutality." After tidying up, the team reloads and begins their search of the station: Rei for news of her father, and Saya for information. There may be one last chance for them to get out of town, but with Rei and Takashi's parents still unaccounted for and a throng of undead standing between them and freedom, will the friends be able to make it in time?
About the Author
Shouji Sato, artist of "Highschool of the Dead" and creator of "Triage X," has also released a great number of adult erotic titles as part of the doujinshi circles DIGITAL ACCEL WORKS and GEBOKUDOU. Daisuke Sato is a novelist who has also worked on a number of manga scripts, including "Highschool of the Dead."
Advertisement