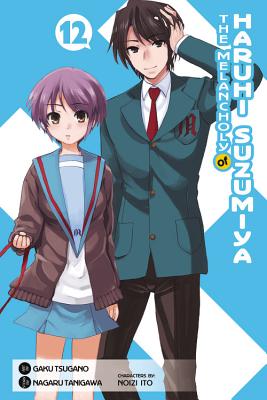 The Melancholy of Haruhi Suzumiya, Volume 12 (Paperback)
Yen Press, 9780316209465, 173pp.
Publication Date: May 29, 2012
Description
Kyon knew it was only a matter of time before he would have to return to December 18th of the previous year, to the three days when the SOS Brigade and his supernatural friends suddenly disappeared. Back then, Kyon was cruelly stabbed by alien rogue Ryouko Asakura and nearly bled out on the school roof. How will he fare this time around?
About the Author
Nagaru Tanigawa is a Japanese author best known for "The Melancholy of Haruhi Suzumiya" for which he won the grand prize at the eighth annual Sneaker Awards. Tanigawa is currently working on the tenth novel about Haruhi Suzumiya and the S.O.S. Brigade.
Advertisement