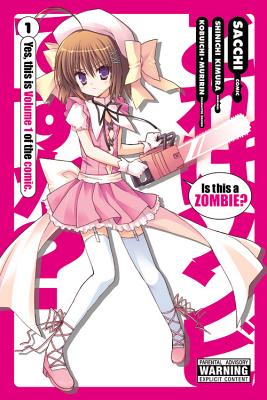 Is This a Zombie?, Volume 1 (Paperback)
Yen Press, 9780316210362, 160pp.
Publication Date: March 27, 2012
Description
Life - or undeath? - isn't easy for Ayumu Aikawa. A seemingly normal high schooler, he is in fact a zombie who serves as a bodyguard to an introverted necromancer. But his already complicated existence becomes even more outlandish when he accidently steals the powers of a magical girl, transforming into one himself - complete with frilly dress and pink chainsaw!! How's a reanimated corpse supposed to keep his head on his shoulders with roommates like these girls around the house?
About the Author
Shinichi Kimura was born in 1982 and is a Japanese writer of light novels. Kimura hails from Kyoto, Japan.
Advertisement