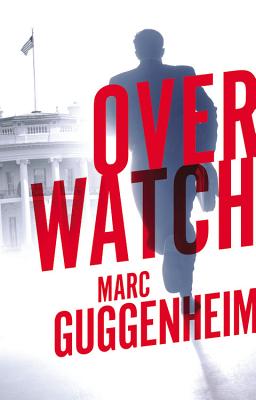 Overwatch (Hardcover)
Mulholland Books, 9780316212472, 304pp.
Publication Date: April 15, 2014
Other Editions of This Title:
Digital Audiobook (4/14/2014)
Pre-Recorded Audio Player (3/1/2014)
* Individual store prices may vary.
Description
A young CIA lawyer uncovers a dangerous worldwide conspiracy, masterminded by forces within the US intelligence community.

Alex Garnett has spent his life in the shadow of his father, a former Chief of Staff and Solicitor General to two presidents who's been responsible for getting Alex every job he ever had, including his latest: attorney for the CIA. However, a seemingly routine litigation leads to a series of unexpected events, including poison, kidnapping, torture and murder. As casualties pile up, it becomes clear Alex is the final target in someone's blood-soaked attempts to cover their tracks.

With the help of a neurotic hacker, Alex unravels a conspiracy older than the CIA itself. The trail of clues reveals the presence of unseen forces that are bringing this nation to the brink of war--and Alex's life is only one of many in danger.
About the Author
Marc Guggenheim practiced law at one of Boston's most prestigious firms before leaving to pursue his dream of writing for television. In the past eleven years, he's worked on such highly regarded shows as The Practice, Law &Order, Jack & Bobby, Brothers & Sisters and Flash Forward. In addition to television, he also writes comic books (Spider Man, Wolverine, The Flash), videogames (Call of Duty 3) and feature films (The Green Lantern). He is currently a writer for the hit CW show Arrow and lives in Los Angeles with his wife and two daughters.
Praise For Overwatch…
"Politically savvy . . . This is a spy thriller for people who don't ordinarily like spy thrillers. . . . The book is a paranoid's delight."—
Mystery Scene
"Overwatch
doesn't just bring together the legal and espionage genres. It merges family problems with professional ones, swirls in a major helping of murder and mayhem, and with a deft touch, reminds us why politics is--
always
--personal."—
Brad Meltzer
,
author of The Fifth Assassin
"The best thriller writers are always storytellers first and Guggenheim is, quite simply, a terrific storyteller. Part legal thriller, part espionage page-turner... If you ever wanted to know what the marriage of Clancy and Grisham would look like, devour
Overwatch
."—
Derek Haas
,
author of The Right Hand
"Over the years I've used many hyphenated adjectives to describe lawyers (i.e., "soul-sucking," "bottom-feeding"). Now, thanks to Marc Guggenheim's debut novel, I can add a new one to the list: "bad-ass."
Overwatch
is a brilliantly-paced novel with the brains of a legal thriller, the testosterone of an action movie, and white-hot paranoia of a 70s conspiracy flick. Not only is Alex Garnett one of my favorite new heroes, but Guggenheim has also created a seriously warped villain - frightening not only because of what he does, but because you get the sinking feeling he might be alive and working in D.C. right now."—
Duane Swierczynski
,
author of Point & Shoot
"Alex Garnett is the perfect contemporary 'stranger in a stranger land'--a good man trying to maintain a dignified perspective within the moralistic marshes of Washington DC. And now he's also stumbled upon what he believes to be a substrata of lawlessness that makes the Old West look like an afternoon tea party. With a magnificent interweaving of law, history, and good ol' knife's-edge suspense, Guggenheim spins out a gem with Overwatch."
—
Wil Mara
,
author of Frame 232 and The Gemini Virus
"It's spy-vs.-lawyer in the tightly drawn thriller
Overwatch
. Marc Guggenheim knows exactly which laws are broken by the nation's most secretive agencies: all of them. Insider detail, accelerating tension and the highest stakes possible make this novel impossible to put down."—
Mike Cooper
,
author of Full Ratchet and Clawback
"Marc Guggenheim is a monster talent, able to go from TV to film to novels with an ease I envy, and the skill of a master storyteller."—
Ed Brubaker
,
author of Fatale, Criminal, Captain America, and Sleeper
or
Not Currently Available for Direct Purchase