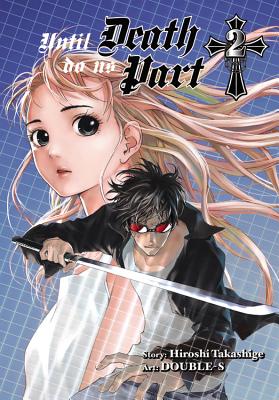 Until Death Do Us Part, Vol. 2 (Paperback)
Yen Press, 9780316217088, 432pp.
Publication Date: September 25, 2012
Other Editions of This Title:
Paperback (5/29/2012)
Paperback (5/19/2015)
Paperback (1/20/2015)
Paperback (7/23/2013)
Paperback (2/26/2013)
Paperback (9/23/2014)
Paperback (12/17/2013)
Paperback (5/27/2014)
* Individual store prices may vary.
Description
Protecting Haruka from Ex Solid has gotten Mamoru involved in an even more sinister plot, organized by the terrorist group known as the Plunderers. The swordsman's reckless tactics generate results, but they have also attracted the attention of the terrorists' leader, Edge Turus. Mamoru's allies in the Wall and the very people who hired him begin to fear that Mamoru's methods are too extreme and could endanger those around him, including Haruka herself. Meanwhile, the police are connecting the dots between Haruka's abduction and the recent string of attacks. As they and Edge close in, it may only be a matter of time before Mamoru has nowhere to run!
About the Author
Artist DOUBLE-S made his Japanese manga debut with "Until Death Do Us Part." Hiroshi Takashige is a manga writer who studied at Gekiga Sonjuku, a school for manga creators established by the legendary Kazuo Koike (Lone Wolf and Cub). Takashige is best known for his work in Spriggan and the long-running, critically acclaimed Until Death Do Us Part.