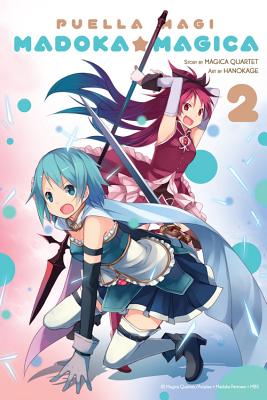 Puella Magi Madoka Magica, Volume 2 (Paperback)
Yen Press, 9780316217156, 144pp.
Publication Date: August 21, 2012
Description
While Madoka continues to deliberate over the decision to join Akemi as a magical girl, her best friend, Sayaka, seizes the chance to wish for the recovery of the boy she loves. But when Sayaka is caught in a territory dispute with a more experienced (and more deadly) magical girl named Kyouko, Madoka is reminded that being a magical girl is more than a matter of donning a frilly costume and fighting evil...it is also a matter of life and death.
About the Author
Magica Quartet is a team formed of members of anime production studios SHAFT and Aniplex who came together to create "Puella Magi Madoka Magica." Members include Iwakami Atsuhiro, Akiyuki Shinbo, Gen Urobuchi, and Ume Aoki, who is also the creator behind "Sunshine Sketch."
Advertisement