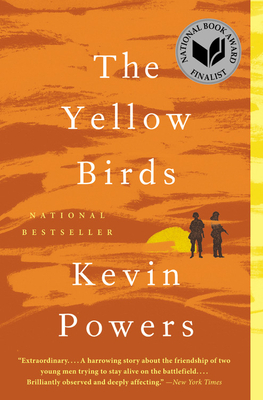 The Yellow Birds
A Novel
Paperback

* Individual store prices may vary.
Other Editions of This Title:
Digital Audiobook (9/10/2012)
Hardcover (9/11/2012)
CD-Audio (9/11/2012)
September 2012 Indie Next List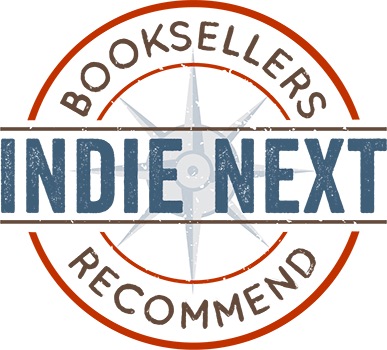 "The Yellow Birds should be required reading for the President, the Congress, and the entire Military Industrial Complex. Powers' novel describes in lyrical language the intensity and the confusion of war. Young men who have barely left boyhood face battle for the first time in Iraq, a country and a people that they know little about. For those fortunate enough to return home, the war comes with them and affects their families as well. In eloquent prose, Iraq war veteran Powers unveils the hidden costs of war for the average American. Truthful and painful, The Yellow Birds will join the classics of war fiction."
— Joan Grenier, Odyssey Bookshop, South Hadley, MA
View the List
Description
Finalist for the National Book Award, The Yellow Birds is the harrowing story of two young soldiers trying to stay alive in Iraq.

"The war tried to kill us in the spring." So begins this powerful account of friendship and loss.

In Al Tafar, Iraq, twenty-one-year old Private Bartle and eighteen-year-old Private Murphy cling to life as their platoon launches a bloody battle for the city. Bound together since basic training when Bartle makes a promise to bring Murphy safely home, the two have been dropped into a war neither is prepared for.

In the endless days that follow, the two young soldiers do everything to protect each other from the forces that press in on every side: the insurgents, physical fatigue, and the mental stress that comes from constant danger. As reality begins to blur into a hazy nightmare, Murphy becomes increasingly unmoored from the world around him and Bartle takes actions he could never have imagined.

With profound emotional insight, especially into the effects of a hidden war on mothers and families at home, The Yellow Birds is a groundbreaking novel that is destined to become a classic.
Praise For The Yellow Birds: A Novel…
"The All Quiet on the Western Front of America's Arab wars."—Tom Wolfe

"The Yellow Birds is harrowing, inexplicably beautiful, and utterly, urgently necessary."—Ann Patchett

"A remarkable first novel...The Yellow Birds is brilliantly observed and deeply affecting: at once a freshly imagined bildungsroman about a soldier's coming of age, a harrowing story about the friendship of two young men trying to stay alive on the battlefield in Iraq, and a philosophical parable about the loss of innocence and the uses of memory...Extraordinary."—Michiko Kakutani, The New York Times

"This is a novel I've been waiting for. The Yellow Birds is born from experience and rendered with compassion and intelligence."—Alice Sebold

"Kevin Powers' The Yellow Birds is written with an intensity which is deeply compelling; every moment, every memory, every object, every move, are conjured up with a fierce and exact concentration and sense of truth."—Colm Toibin

"Compelling, brilliantly written, and heart-breakingly true, The Yellow Birds belongs in the same category as Tim O'Brien's The Things They Carried and Norman Mailer's The Naked and the Dead. Thus far the definitive novel of our long wars in the Middle East; this book is certain to be read and taught for generations to come."—Philipp Meyer, author of American Rust

"A novel about the poetry and the pity of war...Powers writes with a rawness that brings the sights and smells as well as the trauma and decay of war home to the reader."—Kirkus

"Reading The Yellow Birds I became certain that I was in the presence of a text that will win plaudits, become a classic, and hold future narratives of the war to a higher standard....a superb literary achievement."—Chris Cleave

"Kevin Powers has delivered an exceptional novel from the war in Iraq, written in clean, evocative prose, lyric and graphic, in assured rhythms, a story for today and tomorrow and the next."—Daniel Woodrell

"Powers has created a powerful work of art that captures the complexity and life altering realities of combat service. This book will endure. Read it and then put it way up on that high rare shelf alongside Ernest Hemingway and Tim O'Brien."—Anthony Swofford

"We haven't just been waiting for a great novel to come out of the Iraq War, our 21st century Vietnam; we have also been waiting for something more important, a work of art that illuminates our flawed and complex and striving humanity behind all such wars. At last we have both in Kevin Powers' The Yellow Birds."—Robert Olen Butler

"Thoughtful and analytical, the novel resonates as an accurate and deeply felt portrayal of the effects of post-combat syndrome as experienced by soldiers in the disorienting war in Iraq. "—Library Journal, starred review

"This moving debut from Powers (a former Army machine gunner) is a study of combat, guilt, and friendship forged under fire....Powers's style and story are haunting."—Publisher's Weekly, starred review
Back Bay Books, 9780316219341, 256pp.
Publication Date: April 30, 2013
About the Author
Kevin Powers is the author of The Yellow Birds, which won the PEN/Hemingway Award, the Guardian First Book Award, and was a National Book Award Finalist, as well as Letter Composed During a Lull in the Fighting, a collection of poetry. He was born and raised in Richmond, Virginia, graduated from Virginia Commonwealth University, and holds an MFA from the University of Texas at Austin, where he was a Michener Fellow in Poetry. He served in the US Army in 2004 and 2005 in Iraq, where he was deployed as a machine gunner in Mosul and Tal Afar.
Discuss the title, The Yellow Birds, and the U.S. Army marching cadence that inspired it. What does the cadence mean to you? How does the cadence and the title influence your reading of the book?
John Bartle and Daniel Murphy first meet when Sergeant Sterling orders them to work as a team. From that moment on, they spend every minute together. How does their relationship evolve, and how is it shaped by the war? In what ways do you read The Yellow Birds as a novel about friendship?
The story unfolds in a nonlinear narrative, with scenes alternating between Bartle's time as a soldier at war and Bartle's time as a veteran. What effect do you think this structure achieves? Is the story better told this way than chronologically? Why or why not?
When Bartle returns home, the first person he sees is his mother. How has their relationship changed, and why? What does Bartle's experience reveal about the effect of the war on veterans' families?
Bartle believes that cowardice is what motivated him to join the military; he also believes it's what prevents him from becoming a man. When in the novel is Bartle truly a coward, and when is he truly brave? How do you think his notions of cowardice evolve or change throughout the book? And how are they intertwined with his feelings of guilt?
"Nothing seemed more natural than someone getting killed," Bartle thinks early on in The Yellow Birds. What do you make of his attitude toward death and how it evolves through the course of the novel?
When thinking about the letter he writes to Murphy's mother, Bartle reflects, "If writing it was wrong, then I was wrong. If writing it was not wrong, enough of what I'd done had been wrong and I would accept whatever punishment it carried." Why do you think Bartle felt compelled to write the letter? How did it affect Murphy's mother, and how did it affect Bartle? Was it the right decision? Why or why not?
In an interview, author Kevin Powers said, "If I tried to summarize what I was exploring in the book it would be this: what does it mean to try to be good and fail?" Discuss this question with your group. Have you ever experienced this personally? If so, how did you come to terms with it?
In reviews, The Yellow Birds has been compared to the works of great writers of war, such as Ernest Hemingway, Erich Maria Remarque, Wilfred Owen, and Tim O'Brien. In O'Brien's novel The Things They Carried, he writes, "A thing may happen and be a total lie; another thing may not happen and be truer than the truth." Discuss your perspective on the intersection of truth and fiction. What truths do you find in The Yellow Birds? How does your experience of reading fiction about war differ from your experience of reading nonfiction accounts, such as newspaper articles?
Discuss the ending of the book and your emotional reaction to it. Do you read the ending as melancholy, hopeful, or both? What do you imagine lies ahead for Bartle?