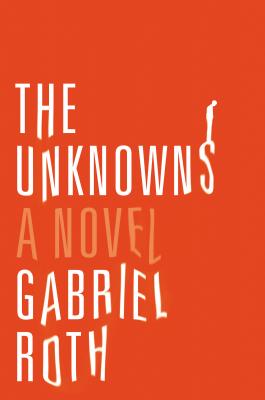 The Unknowns
A Novel
Hardcover

* Individual store prices may vary.
Other Editions of This Title:
Digital Audiobook (7/1/2013)
Paperback (5/13/2014)
Description
Eric Muller has been trying to hack the girlfriend problem for half his life. As a teenage geek, he discovered his gift for programming computers-but his attempts to understand women only confirm that he's better at writing code than connecting with human beings. Brilliant, neurotic, and lonely, Eric spends high school in the solitary glow of a screen.

By his early twenties, Eric's talent has made him a Silicon Valley millionaire. He can coax girls into bed with ironic remarks and carefully timed intimacies, but hiding behind wit and empathy gets lonely, and he fears that love will always be out of reach.

So when Eric falls for the beautiful, fiercely opinionated Maya Marcom, and she miraculously falls for him too, he's in new territory. But the more he learns about his perfect girlfriend's unresolved past, the further Eric's obsessive mind spirals into confusion and doubt. Can he reconcile his need for order and logic with the mystery and chaos of love?

This brilliant debut ushers Eric Muller-flawed, funny, irresistibly endearing-into the pantheon of unlikely heroes. With an unblinking eye for the absurdities and horrors of contemporary life, Gabriel Roth gives us a hilarious and heartbreaking meditation on self consciousness, memory, and love.
Praise For The Unknowns: A Novel…
Chosen as a Top 10 Book of 2013 by Janet Maslin, New York Times

"If only all social misfits were as stealthily charming as Eric Muller, the nerdy narrator of Gabriel Roth's sparkling debut novel. Mr. Roth's remarkably funny, tender book is much more than one code-writing kid's success story. As its title indicates, "The Unknowns" is about how Eric grows up trying to fathom those things he doesn't naturally understand. Mr. Roth writes in a gently self-mocking, utterly disarming style that gives "The Unknowns" an unusual type of tension.—--Janet Maslin, New York Times

"THE UNKNOWNS is wonderful, a wry, ironic novel about the perils of contemporary romance, where you can collect intimate details about people you've never met, but still not know the truth of somebody you want to love."—Scott Turow

"The Unknowns feels at first like a very great and very funny coming-of-age novel, about a high-school loser destined for Internet riches. But then suddenly you realize you're reading something much more powerful: a beautiful and painful story about the dangers of learning too much-and about how little we can ever really know about other people."—Ben H. Winters, author of The Last Policeman

"Gabriel Roth is a natural. This is a very assured first book - fast, funny, full of snappy dialogue, and never losing its poise even when it's glancing into the abyss. I think he's a find."
—Sebastian Faulks, author of A Possible Life

"A wise and mature novel, a cool and contemporary one. It announces the arrival of a bright new talent."
—Andrew O'Hagan, author of Our Fathers and The Life and Opinions of Maf the Dog, and of His Friend Marilyn Monroe

"What a funny, moving, brilliantly cut gem of a novel. An ever-shifting Venn diagram of love and logic, The Unknowns floored me."—Antoine Wilson, author of Panorama City

"The Unknowns is so staggeringly funny and smart that its depths and sorrows, when they came, took my breath away."—Megan Abbott, author of Dare Me

"Gabriel Roth's first novel is a warmly wry coming-of-age story and a darkly funny-and darkly resonant-satire of one effervescent moment in San Francisco's abusive relationship with technology. If Peter Thiel had backed a character from Infinite Jest, he would have gone on to look something like Eric Muller. A tender, comic debut from one of the coder-novelists of the future."—Gideon Lewis-Kraus, author of A Sense of Direction

"Gabriel Roth's Eric Muller had me from the first obsessive aside, but I soon found myself watching through half-covered eyes as he made a bungle of every goddamn thing. I loved and cringed at every moment."—Ben Shrank, author of Love is a Canoe

"Wry observational humor and captivating internal monologues make this promising new voice reminiscent of Ben Lerner and Joshua Ferris."—--STARRED Publishers Weekly

"Smart, funny and emotionally layered, Roth's debut explores the eternal struggle between intimacy and autonomy."—People Magazine

"It's a kick getting inside the head of this highly observant, self-conscious -- and funny -- narrator."—Bloomberg News

"A geek-com of frequently Woody Allen-esque brilliance...Roth is a genuinely exciting talent."—The Daily Mail

"[Eric's] analytic mind, so useful in the world of computers, hinders his human interactions in the real world, especially with the fairer sex.... He perceives dating with an omniscience reminiscent of Neo from The Matrix.... the book crackles with commentary, one part post-structuralism and one part observational comedy, on how we interact in 2013."—The Daily Beast

"As Eric struggles to understand 'the unknowns' of the title, Roth raises interesting questions about what belongs where in the private and public domains of his characters' personal lives."—Joseph Charlton, The Financial Times


"The Unknowns is a confident novel that manages to be both funny and sad."

—-The Telegraph

"This brilliant debut ushers Eric Muller-flawed, funny, irresistibly endearing-into the pantheon of unlikely heroes. With an unblinking eye for the absurdities and horrors of contemporary life, Gabriel Roth gives us a hilarious and heartbreaking meditation on self consciousness, memory, and love."—-- Indiebound

"As Roth toggles between Muller's present-day, millionaire-at-24 self, and his awkward childhood and teen years, punctuated by games on the Comodore, My Little Ponies, and the shitty decisions of his deadbeat dad, he becomes even more endearing and complex. Then Muller learns that the love of his life has a dark past, and you're not only engrossed, you're impressed by the way Roth navigates such a surprising path." -Nicole Davis, Brooklyn Based
Reagan Arthur Books, 9780316223287, 224pp.
Publication Date: July 2, 2013
About the Author
Gabriel Roth was born and raised in London and educated at Brown University and at San Francisco State University, from which he received a Master of Fine Arts in creative writing. For several years he was employed as a reporter and editor at the San Francisco Bay Guardian. He now works as a writer and software developer and lives with his family in Brooklyn, New York. The Unknowns is his first novel.
or
Not Currently Available for Direct Purchase