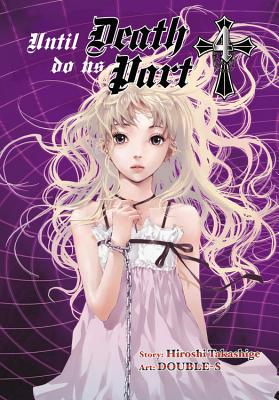 Until Death Do Us Part, Volume 4 (Paperback)
Yen Press, 9780316224284, 423pp.
Publication Date: July 23, 2013
Description
Officer Genda's suspicions that Mamoru is involved in the Haruka Tooyama case are confirmed when he confronts the blind man in the park on the night of the operation. Genda manages to hold his own against the master swordsman, but Mamoru isn't of a mind to show his cards to the police and makes a quick getaway. Despite the officer's interference, the mission is a success-whispered, fearful rumors of the Tokyo swordsman are beginning to spread. Who will be drawn out to test Mamoru next?
About the Author
Artist DOUBLE-S made his Japanese manga debut with "Until Death Do Us Part." Hiroshi Takashige is a manga writer who studied at Gekiga Sonjuku, a school for manga creators established by the legendary Kazuo Koike (Lone Wolf and Cub). Takashige is best known for his work in Spriggan and the long-running, critically acclaimed Until Death Do Us Part.
Advertisement