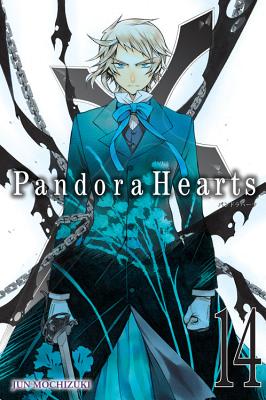 Pandora Hearts, Volume 14 (Paperback)
Yen Press, 9780316225366, 182pp.
Publication Date: February 26, 2013
Description
Just when it seems the tragedy of Sablier is on the verge of recurring at Isla Yura's residence, the sinister blade of the Headhunter swings once more. From the darkness where the mysteries of Fianna's House and Humpty Dumpty converge, one truth will come to light: an unmoving reality that is itself so shocking, it seems like an illusion...Will Oz and his allies ever recover?
About the Author
Jun Mochizuki is the New York Times bestselling creator of PandoraHearts and CRIMSON-SHELL. The success of her PandoraHearts series spawned an extremely popular anime adaptation.
Advertisement