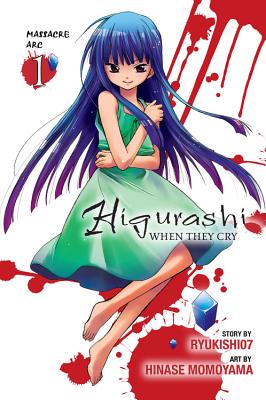 Higurashi When They Cry (Paperback)
Massacre Arc, Vol. 1
Yen Press, 9780316225410, 480pp.
Publication Date: September 25, 2012
* Individual store prices may vary.
Description
The Curse Killing Arc...The Time Killing Arc...As each incarnation of the terrible events in Hinamizawa unfolds, Rika Furude must watch as her friends descend into madness and despair, knowing the only fate that awaits her is death. With the unique ability to see all of these worlds, Rika desperately searches for the common links between them that will help her stop the cycle and give her and her friends a happy future beyond June 1983. But with less than a month before the cotton drifting in her current life, will Rika be able to change destiny in time?

About the Author
Ryukishi07 leapt into the spotlight with HIGURASHI NO NAKU KORO NI which was originally conceived as a series of visual novels and later adapted into the popular manga and anime franchise.