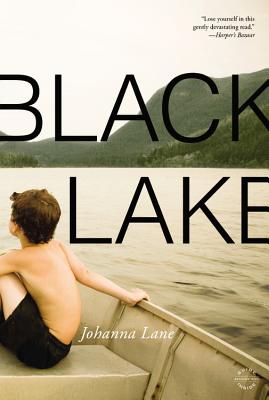 Black Lake
A Novel
Paperback

* Individual store prices may vary.
Other Editions of This Title:
Digital Audiobook (5/19/2014)
Hardcover (5/20/2014)
Description
A debut novel about a family losing grip of its legacy: a majestic house on the cliffs of Ireland.

The Campbells have lived happily at Dulough -- an idyllic, rambling estate isolated on the Irish seaside -- for generations. But upkeep has drained the family coffers, and so John Campbell must be bold: to keep Dulough, he will open its doors to the public as a museum. He and his wife, daughter, and son will move from the luxury of the big house to a dank, small caretaker's cottage. The upheaval strains the already tenuous threads that bind the family and, when a tragic accident befalls them, long-simmering resentments and unanswered yearnings surface.

As each character is given a turn to speak, their voices tell a complicated, fascinating story about what happens when the upstairs becomes the downstairs, and what legacy is left when family secrets are revealed.
Praise For Black Lake: A Novel…
"In BLACK LAKEJohanna Lane accomplishes the nearly miraculous: she paints the world of her story with such care and skill that, before you know it, it will feel more real than your own. And you won't want to leave it. In Lane's hands the smallest details bloom with meaning, the quietest moments resonate with the power of truth. They make this novel big. It takes on the largest of themes, the thunder-clap moments of life, wresting from them a wisdom rare in any writing, and simply remarkable in a debut. Bit by gentle bit, this beautiful book will break your heart."—
Josh Weil, author of The Great Glass Sea
"I cannot tell you how moved I was by BLACK LAKE
..
I turned the pages with such ease! It was so beautifully written. Again and again I was caught up by the precise but unpretentious prose. I believed this story because of the voice, the voices, the details, the familiar yet strange things of these people's lives ...Lane conveys without any mawkishness the loss of this lovely place in the lives of this family, and the loss in all our lives of a childhood place wherever and whatever it was..."—
Sheila Kohler, author of Becoming Jane Eyre
"Johanna Lane's lovely novel is jeweled with shrewd insights into childhood and the way people relate to habitation and place. It's a book to admire and immerse yourself in."
—
Amit Chaudhuri, author of The Immortals
In this beautiful portrait of a family faced with unbearable loss, Lane reveals, not only what slips between the cracks in everyday communication, but also the secret loves and longings we all harbor, even if we never allow our hearts to speak, or our minds to dwell upon, what we need to say and hear, in order to continue as whole and undamaged spirits...a very, very good novel."
—
John Burnside, winner of the T.S. Eliot Prize and the Forward Prize
"A lush, beguiling beauty, like the Ireland of its setting. Novels like this one don't get written very often; when they do we remember why we love novels in the first place."
—
Elisa Albert, author of The Book of Dahlia
"
Black Lake
is my favorite sort of book, a gripping story and a precise, insightful study of the inner lives and also daily lives of people to whom life has done its often brutal work. The setting, the circumstances, are odd and memorable. The emotions are recognizable, but no less memorable.
Black Lake
, quiet, deceptively simple, and deeply moving, will stay with me over time."—
Robin Black, author of Life Drawing
"A contemporary writer of great promise whose book reads like a classic, debut novelist Lane skillfully demonstrates how grief both erodes and reinforces the bonds of a family. Her subtle, crystalline style calls to mind the prose of Colm Tóibín; her narrative pacing is reminiscent of Kate Chopin's."
—
Library Journal (starred review)
"Sparkling... Lane describes the Campbells' world with such simple, intense prose that the reader feels the claustrophobia of the small cottage, the wonder of the sea, the rate and tension that permeates the home."
—
Bustle
"Quiet novels like Black Lake don't get much air-time, but it's worth cutting through the noise and losing yourself in this gently devastating read."
—
Harper's Bazaar (UK)
"Unsettling, impressively crafted, and bananas-insightful about marriage, family, and why we hide things from people we love."
—
BookRiot
"
Black Lake
beautifully illuminates the gossamer filaments that bind a family to the land and to each other."
—
Charlotte Rogan, New York Times bestselling author of The Lifeboat
"The intricacies of the Campbell family are fascinating, a stunningly accurate portrait of a quartet of people stuck together for a lifetime by no choice of their own, who deal with this turn of events through routine, familiarity, and lies--the same way we all do... But Lane's cold Irish pool of a novel is exactly the kind of place you want to visit again and again."
—
The Rumpus
Back Bay Books, 9780316228817, 240pp.
Publication Date: May 5, 2015
About the Author
Johanna Lane was born in Ireland, studied English Literature in Scotland, and earned her MFA at Columbia University. She teaches writing in New York City.