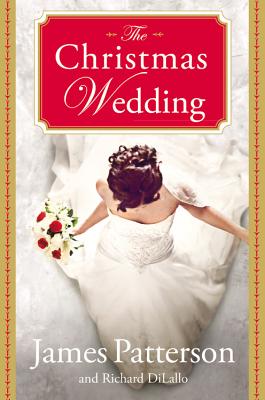 The Christmas Wedding (Hardcover)
Little, Brown and Company, 9780316230490, 288pp.
Publication Date: November 12, 2012
Other Editions of This Title:
Hardcover (10/17/2011)
CD-Audio (10/17/2011)
Pre-Recorded Audio Player (10/17/2011)
Hardcover, Large Print (10/17/2011)
Hardcover (11/1/2011)
* Individual store prices may vary.
Description
The tree is decorated, the cookies are baked, and the packages are wrapped, but the biggest celebration this Christmas is Gaby Summerhill's wedding. Since her husband died three years ago, Gaby's four children have drifted apart, each consumed by the turbulence of their own lives. They haven't celebrated Christmas together since their father's death, but when Gaby announces that she's getting married--and that the groom will remain a secret until the wedding day--she may finally be able to bring them home for the holidays.

But the wedding isn't Gaby's only surprise--she has one more gift for her children, and it could change all their lives forever. With deeply affecting characters and the emotional twists of a James Patterson thriller, The Christmas Wedding is a fresh look at family and the magic of the season.
About the Author
James Patterson has had more New York Times bestsellers than any other writer, ever, according to Guinness World Records. Since his first novel won the Edgar Award in 1977 James Patterson's books have sold more than 300 million copies. He is the author of the Alex Cross novels, the most popular detective series of the past twenty-five years, including Kiss the Girls and Along Came a Spider. He writes full-time and lives in Florida with his family.

Praise For The Christmas Wedding…
"If you enjoy family stories where the family seems as real as a your next door neighbors, and want to feel a bit of the magic of the holiday season then you're going to want to pick this book up. Normally when I think of James Patterson I think of action packed thrillers, but he can certainly pull of a nice Christmas time family story as well. Highly recommended!"—Brenda Castro

"A heartwarming story of family and love with Christmas cheer as an added bonus. This is a quick storyline that will delight readers with bits of humor and tender moments. A good book to brighten any day."—Pamela Mason, MasonCanyon.blogspot.com.

"A touching and emotional read. James Patterson is mostly noted for his thrillers, but he knows the romance genre too. Not to mention that he throws in a few twists along the way. The characters feel like real people with real problems. They are people I truly came to care about. The storyline flowed beautifully from page to page. I couldn't put this book down. I wanted to know what would happen next. It's a fast-paced story with realistic characters. I can honestly say I will miss these characters very much."—Yvonne, SocratesBookReviews

"A heartwarming story about family, love, and second chances...I enjoyed The Christmas Wedding very much...If you equate his name with thrillers and Alex Cross novels, you are in for a surprise, too."—Dina, JustAnotherNewsBlog.com

"A story to get you in the Christmas mood with family, snow, weddings and of course love....I kept wondering who the groom was going to be and by the end I was glad she chose who she did...Patterson's ability to weave a story that's centered around true-to-life characters is, I'm sure, one of the reasons why he's a bestselling romance (and suspense!) author."—Renee, SteelerGirl83.Blogspot.com