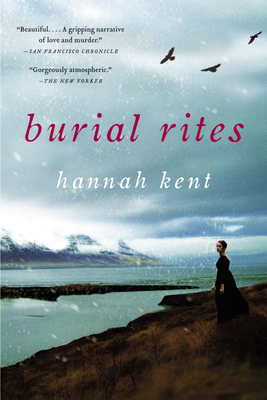 Burial Rites
Paperback

* Individual store prices may vary.
Other Editions of This Title:
Digital Audiobook (9/9/2013)
Hardcover (9/10/2013)
Hardcover, Large Print (9/10/2013)
September 2013 Indie Next List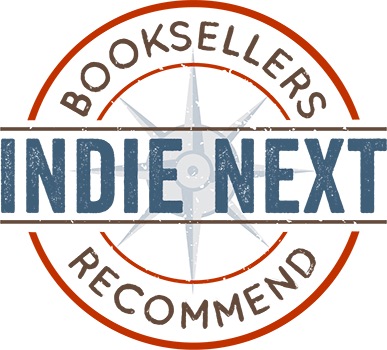 "Set against the desolate fire-and-ice landscape of 19th century Iceland, Burial Rites is a brilliant, multifaceted novel that traverses dark psychological terrain while providing pitch-perfect historical detail. Debut author Hannah Kent is equally skilled at delving into the mind of Agnes Magnusdottir---a servant woman convicted of murder and condemned to beheading---as she is at rendering the domestic life of the poor farmers charged with sharing their tiny hovel with her, as there are no prisons in Iceland. At once a brooding morality tale and a ferocious page-turner, Burial Rites is the kind of novel that asks serious questions while always remaining superbly entertaining."
— Keaton Patterson, Brazos Bookstore, Houston, TX
View the List
Description
Set against Iceland's stark landscape, Hannah Kent brings to vivid life the story of Agnes, who, charged with the brutal murder of her former master, is sent to an isolated farm to await execution.

Set against Iceland's stark landscape, Hannah Kent brings to vivid life the story of Agnes, who, charged with the brutal murder of her former master, is sent to an isolated farm to await execution.

Horrified at the prospect of housing a convicted murderer, the family at first avoids Agnes. Only Tv=ti, a priest Agnes has mysteriously chosen to be her spiritual guardian, seeks to understand her. But as Agnes's death looms, the farmer's wife and their daughters learn there is another side to the sensational story they've heard.

Riveting and rich with lyricism, Burial Rites evokes a dramatic existence in a distant time and place, and asks the question, how can one woman hope to endure when her life depends upon the stories told by others?
Praise For Burial Rites…
"Here is an original new voice, with a deep and lovely grasp of language and story. Hannah Kent's first novel, BURIAL RITES, is an accomplished gem, its prose as crisp and sparkling as its northern setting."—Geraldine Brooks, winner of the Pulitzer Prize

"A compelling read, heart-breaking and uplifting in equal measure."—Anne Berry, author of The Hungry Ghosts

"Hannah Kent's gorgeous and haunting BURIAL RITES will touch your heart."—Charlotte Rogan, author of The Lifeboat

"So gripping I wanted to rush through the pages, but so beautifully written I wanted to linger over every sentence. Hannah Kent's debut novel is outstanding."—Madeline Miller, author of The Song of Achilles

"Hannah Kent's BURIAL RITES shows how a seemingly simple tale-a murder, a family, a remote landscape-can prove mythic in scale in the right hands. Spell-binding and moving, it's the kind of novel that gets under your skin, moves your blood, your heart. A bravura debut."—Megan Abbott, author of Dare Me

"A magical exercise in artful literary fiction.... With language flickering, sparkling and flashing like the northern lights.... Beautiful are Kent's descriptions of the interminable summer light, the ever-present snow and ice and cold of winter's gloomy darkness, the mountains, sea and valleys where sustenance is blood-rung from sheep."—Kirkus Reviews (Starred Review)

"Delves deep into Scandinavian history, not to mention matters of storytelling, guilt, and silence.... Kent smoothly incorporates her impressive research...while giving life to these historical figures and suspense to their tales."—Publishers Weekly

"Rarely has a country's starkness and extreme weather been rendered so exquisitely. The harshness of the landscape and the lifestyle of nineteenth-century Iceland, with its dank turf houses and meager food supply, is as finely detailed as the heartbreak and tragedy of Agnes' life.... [A]haunting reading from a bright new talent."—Joanne Wilkinson, Booklist (Starred Review)

"In the company of works by Hilary Mantel, Susan Vreeland, and Rose Tremain, this compulsively readable novel entertains while illuminating a significant but little-known true story. Highly recommended."—Barbara Love, Library Journal (Starred Review)

"Deeply emotional [and] gripping.... A cross between the grim, moorish atmosphere of Wuthering Heights and the cold, religiously-infested repression of a Bergman film, Kent's novel emerges alive, triumphant and sublimely poetic."—Shelf Awareness

"If you read nothing else this fall, read BURIAL RITES: The pages turn themselves."—Steph Opitz, Marie Claire

"Debut author Hannah Kent has crafted a gorgeous, literary novel that peppers in just the right amount of suspense. I loved this story not just because of its intricate character studies, but for its evocation of a cold and formidable landscape that is just as stark as the people who inhabit it. This compelling, ripped-from-real-life tale reminds me of Margaret Atwood's Alias Grace with a dash of Lizzie Borden thrown in. BURIAL RITES is the sort of novel that stays in your head long after you've finished reading the last words."—Karin Slaughter, author of the Grant County and Will Trent/Atlanta series

"BURIAL RITES is a debut of rare sophistication and beauty - a simple but moving story, meticulously researched and hauntingly told."—Lucy Scholes, The Guardian UK

"A brooding, atmospheric debut."—Entertainment Weekly

"Offers lovers of historical fiction a stunning new setting in which to become immersed.... Kent's powerful and beautiful prose along with Agnes' fascinating story will hook readers and not let them go."—SheKnows.com

"Gorgeously atmospheric.... [with] memorable, complex characters."—The New Yorker

"Kent displays a talent beyond her years, not only in her restrained and often beautiful prose...but also in matters of structure and pacing."—Nicholas Mancusi, The Daily Beast

"Beautiful and compelling.... Hannah Kent brings Agnes vividly to life.... This meticulously researched novel is a multidimensional saga spanning many months and told through the eyes of numerous narrators. It paints an extremely descriptive picture of the harsh, desolate Icelandic countryside and the isolated lives of a rural family living in the distant 19th century."—Jenni Herrick, Express Milwaukee

"A gripping narrative of love and murder that inhabits a landscape and time frame as bleak and unforgiving as the crime and punishment that occurred there."—Thomas Chatterton Williams, San Francisco Chronicle

"The story of Agnes' execution is the spark that sets Kent's novel beautifully ablaze.... It's a difficult task to evoke empathy for a convicted murderer from Iceland, but Kent succeeds through her beautiful, lyrical language and incredibly skilled narrative.... In this, her first novel, she proves her gift as a sculptor of narrative and a wielder of words."—Claire Luchette, Bustle

"An excellent premise.... [and] a gripping tale about what Agnes was actually guilty of."—Susannah Meadows, The New York Times

"A haunting portrait of the woman beheaded in Iceland's final execution.... with echoes of Booker Prize-winner Margaret Atwood's 1997 novel, Alias Grace...."—Yvonne Zipp, MLive

"Kent skillfully reconstructs events."—San Francisco Chronicle

"Kent adds such vivid and creative depth to authentic figures that readers seemingly feel the plot becoming a part of the true history."—Kacy Muir, Wilkes-Barre Times Leader

"Meticulously researched, this chilling account is set in a starkly beautiful part of Iceland that's as remote and heartbreaking as the haunting page-turner itself."—Carolyn Mason, DailyCandy

"A spectacular literary debut. Beautifully written with a great sense of place..."—San Diego Union Tribune

"Bleak and beautiful.... Kent handles her starkly austere story with uncanny precision and an utter lack of sentiment."—Steve Donoghue, Washington Post

"Enticing.... Kent...convincingly animates Agnes...showing her headstrong humanity and heart-wrenching thirst for life."—Sam Sacks, Wall Street Journal

"Stunning.... [Kent] manages to balance darkness and light as carefully as it balances life and death."—Rory O'Connor, Examiner

"Atmospheric, stark and beautiful."—San Francisco Chronicle

"A sensation among book reviewers drawn to its depiction of the struggles of a gritty people and a doomed woman amid a harsh landscape."—Randy Dotinga, Christian Science Monitor

"Kent brings a bleak beauty to this grim tale, her prose illuminating the stark landscape of the far north and the deepest recesses of a woman's soul."—Donna Marchetti, Cleveland Plain Dealer

"A cool, atmospheric, historical thriller.... This page-turner will transport you to another place and time, and Agnes's fate will consume you to the very last page."—Deborah Harkness for Parade
Back Bay Books, 9780316243926, 352pp.
Publication Date: April 1, 2014
About the Author
Hannah Kent was born in Adelaide in 1985. Her first novel, Burial Rites, has been translated into nearly thirty languages and was shortlisted for the Baileys Women's Prize for Fiction (formerly the Orange Prize), the Guardian First Book Award and the International IMPAC Dublin Literary Award. Hannah is also the co-founder and publishing director of Australian literary journal Kill Your Darlings. The Good People is her second novel.