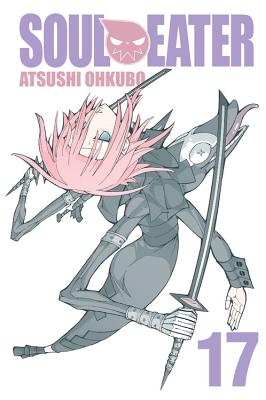 Soul Eater, Vol. 17 (Paperback)
Yen Press, 9780316244329, 192pp.
Publication Date: November 19, 2013
Description
The enemy of my enemy is...still my enemy? As the madness of the Kishin continues to threaten the world, Noah and Medusa race to find Asura and ally themselves with him. With Noah reliant on demon tools and Medusa on her experimental black blood, DWMA must devise ways to combat both evils while trying to seek and destroy Asura themselves

About the Author
Atsushi Ohkubo's debut manga series, B.ICHI, originally appeared in Square Enix's MONTHLY SHONEN GANGAN magazine. Upon completion of the series, his concept for SOUL EATER began as a series of shorts appearing in the same magazine and later became the long-running work that has earned him international renown. In 2011, he began working on a prequel series entitled SOUL EATER NOT!
Advertisement