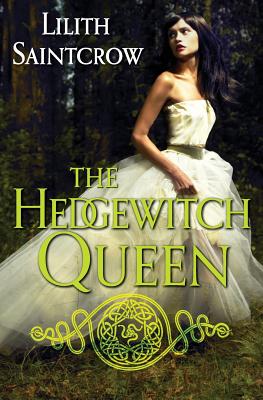 The Hedgewitch Queen (Romances of Arquitaine #1) (Paperback)
Orbit, 9780316251617, 496pp.
Publication Date: January 8, 2013
* Individual store prices may vary.
Description
Vianne di Rocancheil has been largely content to play the gawky provincial. As lady in waiting at the Court of Arquitaine, she studies her books, watches for intrigue, and shepherds her foolhardy Princesse safely through the glittering whirl. Court is a sometimes-unpleasant waltz, especially for the unwary, but Vianne treads its measured steps well.
Unfortunately, the dance has changed. Treachery is afoot in gilded and velvet halls. A sorcerous conspiracy is unleashed, with blood, death, and warfare close behind. Her Princesse murdered and her own life in jeopardy, Vianne must flee, carrying the fate of her land with her--the Great Seal of Arquitaine, awake after its long sleep. Invasion threatens, civil war looms, and the conspiracy hunts for Vianne di Rocancheil, to kill or to use her against all she holds dear.
A life of dances, intrigues, and fashion has not prepared her for this. Nor has it prepared her for Tristan d'Arcenne, Captain of the King's Guard and player in the most dangerous games conspiracy can devise. Yet to save her country and avenge her Princesse, Vianne will become what she must, say what she should, and do whatever is required.
A Queen can do no less.
A Romance of Arquitaine Novels
The Hedgewitch Queen
The Bandit King
For more from Lilith Saintcrow, check out:
Gallow and Ragged
Trailer Park Fae

Bannon and Clare
The Iron Wyrm Affair
The Red Plague Affair
The Ripper Affair
The Damnation Affair (e-only)

Dante Valentine Novels
Working for the Devil
Dead Man Rising
Devil's Right Hand
Saint City Sinners
To Hell and Back

Dante Valentine (omnibus)

Jill Kismet Novels
Night Shift
Hunter's Prayer
Redemption Alley
Flesh Circus
Heaven's Spite
Angel Town

Jill Kismet (omnibus)
Blood Call (coming August 2015)
About the Author
Lilith Saintcrow was born in New Mexico, bounced around the world as an Air Force brat, and fell in love with writing when she was ten years old. She currently lives in Vancouver, WA.

Praise For The Hedgewitch Queen (Romances of Arquitaine #1)…
"Vianne evolves into a fascinating character whose adventures I would gladly follow into a sequel."—dearauthor.com