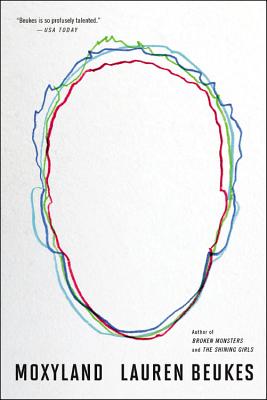 Moxyland (Paperback)
Mulholland Books, 9780316267915, 320pp.
Publication Date: August 16, 2016
Other Editions of This Title:
Mass Market Paperbound (8/31/2010)
Mass Market Paperback (5/1/2010)
Compact Disc (10/18/2011)
Paperback (5/28/2013)
Compact Disc (8/16/2016)
MP3 CD (10/4/2016)
Compact Disc (10/18/2011)
Paperback (4/1/2009)
MP3 CD (10/18/2011)
MP3 CD (10/18/2011)
* Individual store prices may vary.
Description
Lauren Beukes's frighteningly persuasive, high-tech fable follows four narrators living in a dystopian near-future.

Kendra, an art-school dropout, brands herself for a nanotech marketing program. Lerato, an ambitious AIDS baby, plots to defect from her corporate employers. Tendeka, a hot-headed activist, is becoming increasingly rabid. Toby, a roguish blogger, discovers that the video games he plays for cash are much more than they seem.

On a collision course that will rewire their lives, these characters crackle with bold and infectious ideas, connecting a ruthless corporate-apartheid government with video games, biotech attack dogs, slippery online identities, a township soccer school, shocking cell phones, addictive branding, and genetically modified art. Taking hedonistic trends in society to their ultimate conclusions, Lauren Beukes spins a tale of a utopia gone wrong, satirically undermining the idea of progress as society's white knight.
About the Author
Lauren Beukes writes novels, comics and screeplays. She's the author of the critically-acclaimed international bestseller Broken Monsters; The Shining Girls, about a time traveling serial killer; Zoo City, a phantasmagorical Joburg noir and winner of the 2011 Arthur C Clarke Award; and the neo-political thriller Moxyland. She worked as a journalist and as show runner on one of the South Africa's biggest animated TV shows, directed an award-winning documentary, and wrote the New York Times bestselling graphic novel, Fairest: The Hidden Kingdom. She lives in Cape Town, South Africa.
Praise For Moxyland…
"
Moxyland
does lots of things, masterfully, that lots of science fiction never even guesses that it
could
be doing. Very, very good."—
William Gibson, author of Neuromancer
"The world Beukes has invented is both eerily familiar and creepily different."
—
Cosmopolitan
"This fast-paced sci-fi trip has intriguing characters, big ideas, a new lexicon [and] serves as a global warning."
—
GQ