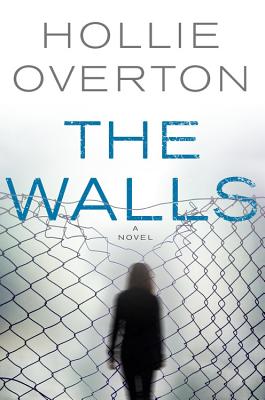 The Walls (Hardcover)
Redhook, 9780316268769, 416pp.
Publication Date: August 8, 2017
Description
A heart-stopping psychological suspense novel about a Texas prison official driven to commit the perfect crime, by the author of the international bestselling thriller Baby Doll.
WOULD YOU KILL TO PROTECT YOUR FAMILY?
Working on death row is far from Kristy Tucker's dream, but she is grateful for a job that allows her to support her son and ailing father.
When she meets Lance Dobson, Kristy begins to imagine a different kind of future. But after their wedding, she finds herself serving her own life sentence---one of abuse and constant terror.
But Kristy is a survivor, and as Lance's violence escalates, the inmates she's worked with have planted an idea she simply can't shake.
Now she must decide whether she'll risk everything to protect her family.
Does she have what it takes to commit the perfect crime?
#TheWallsBook Also by Hollie Overton:
Baby Doll

About the Author
Hollie Overton was raised in Texas, and draws on her unique childhood experiences for inspiration. Her father was a member of the notorious Overton gang in Austin, and served time in prison for manslaughter. Hollie is a television writer whose credits include the CBS drama Cold Case and Freeform's Shadowhunters. Her debut novel, Baby Doll, was an international bestseller, and has been translated into eleven languages. She lives in Los Angeles with her husband and rescue dog.
Advertisement