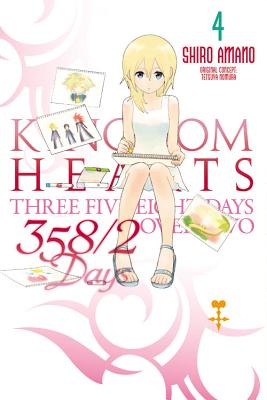 Kingdom Hearts 358/2 Days, Vol. 4 (Paperback)
Yen Press, 9780316286763, 208pp.
Publication Date: October 28, 2014
* Individual store prices may vary.
Description
Left alone to ponder the purpose of her existence and desperate for answers, Xion journeys alone to find out who--or what--she really is. But little do she, Roxas, and Axel know that her quest will lead to the close of one tale and the continuation of another...
About the Author
Shiro Amano is an artist and illustrator best known for his manga adaptation of the KINGDOM HEARTS series.