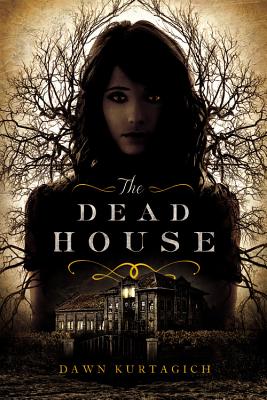 The Dead House (Hardcover)
Little, Brown Books for Young Readers, 9780316298681, 432pp.
Publication Date: September 15, 2015
Other Editions of This Title:
Digital Audiobook (9/14/2015)
Paperback (8/2/2016)
* Individual store prices may vary.
Description
Welcome to the Dead House.
Three students: dead.
Carly Johnson: vanished without a trace.
Two decades have passed since an inferno swept through Elmbridge High, claiming the lives of three teenagers and causing one student, Carly Johnson, to disappear. The main suspect: Kaitlyn, "the girl of nowhere."
Kaitlyn's diary, discovered in the ruins of Elmbridge High, reveals the thoughts of a disturbed mind. Its charred pages tell a sinister version of events that took place that tragic night, and the girl of nowhere is caught in the center of it all. But many claim Kaitlyn doesn't exist, and in a way, she doesn't - because she is the alter ego of Carly Johnson.
Carly gets the day. Kaitlyn has the night. It's during the night that a mystery surrounding the Dead House unravels and a dark, twisted magic ruins the lives of each student that dares touch it.
Debut author Dawn Kurtagich masterfully weaves together a thrilling and terrifying story using psychiatric reports, witness testimonials, video footage, and the discovered diary - and as the mystery grows, the horrifying truth about what happened that night unfolds.
About the Author
Dawn Kurtagich is a writer of psychologically sinister fiction, and she has a dark and twisted imagination! She lives in Wales, an ancient and mountainous country within the UK (go to England's Midlands and turn left towards the sea). However, she grew up all over the world, predominantly in Africa. She writes and blogs for YA Scream Queens and is a member of the YA League. The Dead House is her first novel.
Praise For The Dead House…
Praise for THE DEAD HOUSE:
"What an evil and original story. You can't stop reading Kaitlyn's diary. But is she real? It's a mystery inside a mystery--and the shocks keep coming. Scary stuff!"—
R.L. Stine
"...a haunting new thriller..."—
EW.com
"All I could think when I finished THE DEAD HOUSE was that the author, Dawn Kurtagich, has an amazing mind. Creepy, but amazing. I loved it."
—
Christopher Pike, bestselling author of Thirst
"Full of twists, buried secrets, and enough disturbing corpses to please the most discerning horror lover, THE DEAD HOUSE is a thoroughly engrossing read. Diary entries, psychiatrist records, and transcripts from the investigation keep the pages turning late into the night. This is a harrowing tale, cleverly told."
—
Kendare Blake, author of Anna Dressed in Blood
"THE DEAD HOUSE
is a seamless blend of the supernatural and the psychological. Creepy, compelling, and
compulsively
readable."—
Victoria Schwab, author of The Archived and Vicious
"Kurtagich weaves a terrifying and mind-bending tale reminiscent of H.P. Lovecraft. This is one of the best horror debuts I've read in a long time!"—
J.R. Johansson, author of Cut Me Free and The Night Walker series
"Not for the faint of heart, this is a gory and grimly compelling story, made more so by the novel's visual elements."—
Booklist
"This creepy boarding school novel meshes real world issues with a paranormal mystery in a fun but scary debut... Fans of horror novels will appreciate the creepy photographs scattered throughout, and the multiple perspectives are smoothly integrated... A worth addition to high school horror collections."—
School Library Journal
"Told through a retrospective collection of found evidence surrounding the deaths of several students in a boarding school fire, Kurtagich's debut novel is deeply disturbing and fraught with emotion."
—
Publishers Weekly

"Kurtagich maintains the creepy and dark tone through to the end, where readers are not given a neat, tidy ending - the ghosts still haunt, pieces of the story remain missing, and life goes on despite the terrible tragedy at the prestigious Elmbridge High School."—
Voya
"...Will keep many readers anxiously waiting to see what comes next."—
School Library Connection
or
Not Currently Available for Direct Purchase