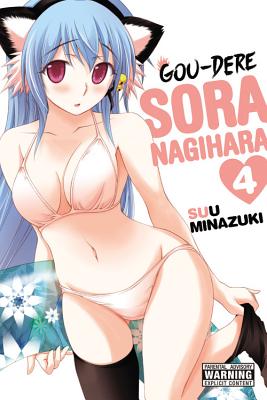 Gou-dere Sora Nagihara, Vol. 4 (Paperback)
Yen Press, 9780316302159, 192pp.
Publication Date: August 18, 2015
Other Editions of This Title:
Paperback (2/24/2015)
Paperback (11/18/2014)
Paperback (5/19/2015)
* Individual store prices may vary.
Description
Yup, yet again, Sora Nagihara relentlessly lets fly a myriad of "secret techniques" every which way!! Are all the girls in Shouta's life, including Sora, falling for him...?! And what about the latest addition--the pretty class nerd? Will Shouta find a way to save this diligent damsel in distress?!Sure, Sora's brash and cute, but who knew she could be this charming...?! Volume 4 of this fresh fantasy-comedy lets it all hang out!
About the Author
Suu Minazuki is a artist best known for his raunchy and hilarious manga series Sora no Otoshimono and Gou-Dere Sora Nagihara.