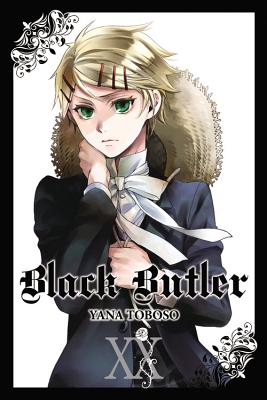 Black Butler, Vol. 20 (Paperback)
Yen Press, 9780316305013, 178pp.
Publication Date: July 21, 2015
* Individual store prices may vary.
Description
In the hinterlands of Germany, the servants of the Phantomhive house are at a loss when their master, Earl Ciel Phantomhive, is both physically and mentally debilitated by the curse of the Wolfman that roams the Werewolves' Forest. In the face of his master's pitiful new demeanour, consummate butler Sebastian, disillusioned, viciously takes Ciel to task, citing a breach of contract. As the Phantomhive household's crisis unfolds, the sulphurous miasma of the Werewolves' Forest encroaches ever more upon the village ruled by the Emerald Witch...
About the Author
Yana Toboso is the creator of the wildly popular series BLACK BUTLER which is currently serialized in Square Enix's magazine MONTHLY GFantasy. Her previous work was a single volume entitled RUST BLASTER.