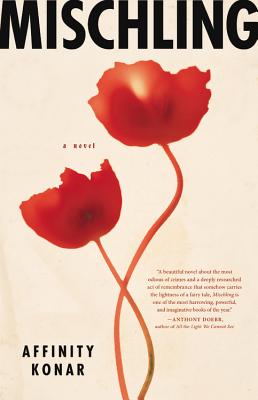 Mischling
Hardcover

* Individual store prices may vary.
Other Editions of This Title:
Digital Audiobook (9/5/2016)
Paperback (5/30/2017)
Hardcover, Large Print (9/6/2016)
CD-Audio (9/6/2016)
Compact Disc (9/6/2016)
September 2016 Indie Next List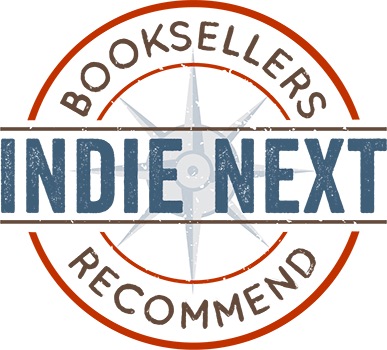 "Sisters Stasha and Pearl are accustomed to the imaginative interior life they share as twins, but in Josef Mengele's 'Zoo' at Auschwitz they must find refuge in that life in order to survive. Readers descend into the violence and despair of the Holocaust as experienced through the eyes of the twins but are protected by an innocence that is also urbane and by a sardonic playfulness that does not shy from horrors but transforms them into fortitude and resilience. Konar has achieved the unlikely -- Mischling simultaneously haunts and inspires."
— Kelly Pickerill (W), Lemuria Bookstore, Jackson, MS
View the List
Description
Pearl is in charge of: the sad, the good, the past.

Stasha must care for: the funny, the future, the bad.

It's 1944 when the twin sisters arrive at Auschwitz with their mother and grandfather. In their benighted new world, Pearl and Stasha Zagorski take refuge in their identical natures, comforting themselves with the private language and shared games of their childhood.

As part of the experimental population of twins known as Mengele's Zoo, the girls experience privileges and horrors unknown to others, and they find themselves changed, stripped of the personalities they once shared, their identities altered by the burdens of guilt and pain.

That winter, at a concert orchestrated by Mengele, Pearl disappears. Stasha grieves for her twin, but clings to the possibility that Pearl remains alive. When the camp is liberated by the Red Army, she and her companion Feliks -- a boy bent on vengeance for his own lost twin -- travel through Poland's devastation. Undeterred by injury, starvation, or the chaos around them, motivated by equal parts danger and hope, they encounter hostile villagers, Jewish resistance fighters, and fellow refugees, their quest enabled by the notion that Mengele may be captured and brought to justice within the ruins of the Warsaw Zoo. As the young survivors discover what has become of the world, they must try to imagine a future within it.

A superbly crafted story, told in a voice as exquisite as it is boundlessly original, Mischling defies every expectation, traversing one of the darkest moments in human history to show us the way toward ethereal beauty, moral reckoning, and soaring hope.

"One of the most harrowing, powerful, and imaginative books of the year"-Anthony Doerr about twin sisters fighting to survive the evils of World War II.


Praise For Mischling…
"Konar describes [these horrors] beautifully, lyrically, in the language of a fable...readers who allow themselves to fall under the spell of Konar's exceptionally sensitive writing may well find the book unforgettable."--Ruth Franklin, New York Times Book Review

"Konar makes the emotional lives of her two spirited narrators piercingly real... doubts are steamrolled by Konar's ability to powerfully convey the experiences of her heroines: their resourcefulness and will to survive; their resilience and faith in a future even in the face of extermination; and Pearl's remarkable determination to embrace forgiveness.... What is most haunting about the novel is Konar's ability to depict the hell that was Auschwitz, while at the same time capturing the resilience of many prisoners, their ability to hang on to hope and kindness in the fact of the most awful suffering--to remain, in Elie Wiesel's words, humane 'in an inhumane universe.'"--Michiko Kakutani, New York Times

"Riveting."--Pamela Paul, New York Times Book Review

"Mischling is a paradox. It's a beautiful novel about the most odious of crimes, it's a deeply-researched act of remembrance that somehow carries the lightness of a fairy tale, and it's a coming-of-age story about children who aren't allowed to come of age. If your soul can survive the journey, you'll be rewarded by one of the most harrowing, powerful, and imaginative books of the year."—Anthony Doerr, author of New York Times bestseller All The Light We Cannot See

"Affinity Konar's MISCHLING is a tale of courage, courageously told - spare and beautiful, riveting and heartrending. Half of me wanted to linger over every page, the other half insisted I race ahead. It's a case of extraordinary storytelling from first page to transcendent last."—David Wroblewski, author of the New York Times bestseller The Story of Edgar Sawtelle

"Konar has woven a masterful and poignant account of a pair of twin sisters who cannot be separated, even by the cruelest hand of fate. Her prose is mystical and delicately poetic, and she uses her manifold gifts to tell a deeply engaging story of fortitude and triumph. Bravo."—Lucette Lagnado, author of Children of the Flames and The Man in the Sharkskin Suit, winner of the Sami Rohr Prize for Jewish Literature

"Affinity Konar is an astonishing and fearless writer, whose great gift to us is this book. With incantatory magic, she marches through the most nightmarish of landscapes, swinging her light."
—Karen Russell, author of Swamplandia

"Affinity Konar's Mischling is a piercing novel written with chin-up virtuosity. The prose is dazzling, and the story of these twins is moving and searing, and as powerful as the best mythic stories of the masters of old."—Chigozie Obioma, author of The Fishermen

"Reading Mischling reminds me of looking at the images that came back from the Hubble space telescope: it's the night sky we think we know so well, and it's something we've never seen before. Affinity Konar's work is beautiful and essential."—Rivka Galchen, author of Atmospheric Disturbances

"Mischling transported me to another world. It's a world that's part of our history, of course, and in a book that's so much about illusion, the true sleight of hand is that Affinity Konar allows us to see it anew. Brace yourself for a novel unlike any you've ever read."
—Cristina Henriquez, author of The Book of Unknown Americans

"Mischling is a phenomenal book--harrowing and heartbreaking, intimate and epic--and Affinity Konar is a wise and compassionate writer with talent in spades. An achingly beautiful novel that will stay with me for a long, long time."
—Molly Antopol, author of The UnAmericans

"This novel, haunted by history and the unknowable power of family, is made bearable--indeed, necessary--by the spectacle of a literary imagination that observes no limits. Konar has produced a tremendously unsettled work of art."
—Ben Marcus, author of The Flame Alphabet

"Konar makes every sentence count; it's to her credit that the girls never come across as simply victims: they're flawed, memorable characters trying to stay alive. This is a brutally beautiful book."
—Publishers Weekly, starred review

"Fiction of rare poignancy--and astonishing hope.... An unforgettable sojourn of the spirit."
—Booklist, starred review

"Konar's Mischling is a luminous tale of hope in the shadow of the Holocaust."
—Vanity Fair

"Astonishing. Complicated. Heartbreaking. Powerful. Devastating. Sublime.... A book for once deserving of those all too overwrought, overused descriptors."
—Elle

"A truly original story of the horrors of the Holocaust and life after."
—Marie Claire

"Unflinching.... Konar constructs a sinuous plot from the chaos of the postwar landscape... It is certainly miraculous, and moving, that any of these victims survived, and Konar is wise to keep her focus not on the incomprehensibly sadistic Mengele in his shiny black boots, but on the children themselves."
—Washington Post

"Though Konar's work is fiction, her research into historical figures and accounts helped form the key characters and episodes within it. Her writing bears a pointed edge, but also has a striking cadence that is often beautiful and poetic."
—Bookpage

"A spare, stunning debut that's a must-read."
—Barnes & Noble

"Drawn from the abundant documentation of the Holocaust, Konar's unbearable but transcendent debut novel imagines the ordeal of Jewish twins at the hands of the jovial sociopath they are asked to call "Uncle Doctor." In its blend of realism and fantasy, cruelty and beauty, the book itself affirms the value of mischling.... Konar's novel is filled with exquisitely crafted phrases...nevertheless, the aesthetic achievement of Mischling cannot redeem the world after Auschwitz. It merely illuminates it, woefully, brilliantly."
—Dallas Morning News

"Konar's evocative storytelling, fierce characters and haunting prose make Mischling equally hard to put down."
—USA Today

"A triumphant first novel.... In what could be the bleakest of worlds, Mischling gives us moments of transcendent hope and even beauty."
—O, the Oprah Magazine

"Full of rich historical detail, Mischling is a captivating story of survival in the worst circumstances imaginable.... Despite these atrocities, there is a mystical wonder present in the story--the world might be in blames, but the universe provides... It is hard to describe the alchemy that Konar performs to make this story so uplifting.
—Bookbrowse

"The sheer beauty of the language in Mischling is one of the things that makes the book unlike most other Holocaust novels."
—Kirkus

"There isn't a page in this novel that isn't also shining with hope and love, and that's what makes this beautiful book worth the read."
—Book Riot
Lee Boudreaux Books, 9780316308106, 352pp.
Publication Date: September 6, 2016
About the Author
Affinity Konar was raised in California. She has an MFA in fiction from Columbia University.
or
Not Currently Available for Direct Purchase