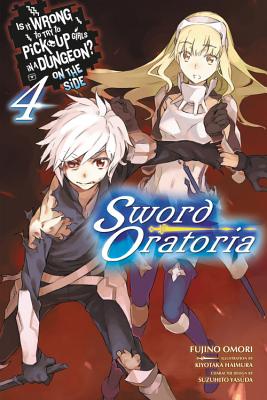 Is It Wrong to Try to Pick Up Girls in a Dungeon? On the Side (Paperback)
Sword Oratoria, Vol. 4 (light novel)
Yen On, 9780316318228, 312pp.
Publication Date: October 31, 2017
* Individual store prices may vary.
Description
Aiz finally gets a chance to meet with Bell Cranell. The Sword Princess was hoping to make amends, but she somehow comes away with a secret
apprentice...
With Loki Familia's expedition fast approaching, Aiz has little time to teach Bell the basics of fighting--or to sate her own curiosity about the rabbitlike boy. But a jealous Lefiya might have more than a little something to say about Aiz and Bell's hidden rendezvous. And when Freya gets involved, there's no telling where things might end up!
About the Author
Fujino Omori is the author of the hilarious fantasy light novel series, Is it Wrong to Try to Pick Up Girls in a Dungeon?