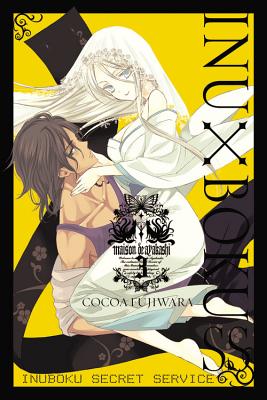 Inu x Boku SS, Vol. 3 (Paperback)
Yen Press, 9780316322096, 192pp.
Publication Date: April 22, 2014
Other Editions of This Title:
Paperback (10/29/2013)
Paperback (1/20/2015)
Paperback (7/21/2015)
Paperback (10/28/2014)
Paperback (7/22/2014)
Paperback (11/17/2015)
Paperback (4/21/2015)
Paperback (2/23/2016)
Paperback (5/24/2016)
Paperback (1/21/2014)
* Individual store prices may vary.
Description
The residents of Ayakashi Hall decide to make a time capsule and bury it on the grounds, so everyone writes letters to their "future selves" to be included within. As Ririchiyo composes her letter, she reflects on her time with Soushi, realizing how much she has grown with the fox at her side. But when those heartfelt feelings are accidentally delivered not to her future self but to Soushi, Ririchiyo's budding social skills will be put to the test! Is she ready for a face-to-face confession of her true feelings?!
About the Author
Cocoa Fujiwara made her manga debut at the age of fifteen, choosing to forego high school and focus on a career in manga. She is the author of a number of fantasy romance series, including Dear and Inu x Boku SS.