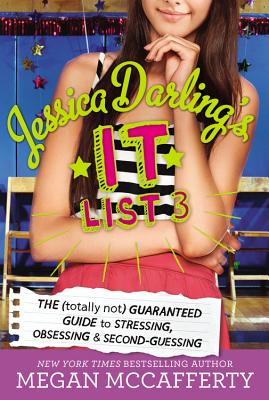 Jessica Darling's It List 3 (Hardcover)
The (Totally Not) Guaranteed Guide to Stressing, Obsessing & Second-Guessing
Poppy, 9780316333245, 224pp.
Publication Date: June 9, 2015
* Individual store prices may vary.
Description
Crazy teachers; best friends turning pretty overnight; "The Unbreakable Laws of Cafeteria Line Cutting".... Junior high is rough, and Jessica Darling needs help! Enter older sister Bethany and her "It List," meant to help Jessica uphold "The Darling Domination of Popularity."

In Jessica Darling's It List 3, Jessica faces the potentially mortifying outcome of the Top Secret Pineville Junior High Crushability Test. Plus, she's kind of stuck in the middle, as smarties and skaters unite to collect signatures on a petition to bring back the school's annual dance. Will the dramarama of seventh grade be Jessica's downfall? Not if she can help it.
About the Author
Megan McCafferty is the New York Times bestselling author of the Jessica Darling series, Bumped, and Thumped. Her work has received honors from the American Library Association and the New York Public Library. She lives in Princeton, New Jersey, with her husband and son.