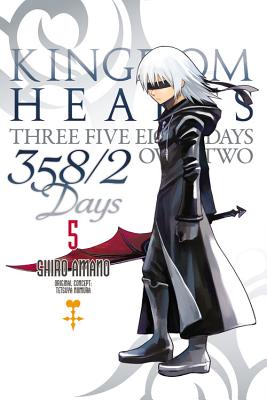 Kingdom Hearts 358/2 Days, Vol. 5 (Paperback)
Yen Press, 9780316336260, 240pp.
Publication Date: January 20, 2015
* Individual store prices may vary.
Description
With Xion back in the Organization, she and Roxas can finally work together again. But strangely, Roxas is getting weaker and weaker, while Xion is getting inexplicably stronger. Meanwhile, the leaders of Organization XIII decide that they only need one Keyblade wielder. What fate lies in store for Roxas, Xion, and Axel?!
About the Author
Shiro Amano is an artist and illustrator best known for his manga adaptation of the KINGDOM HEARTS series.