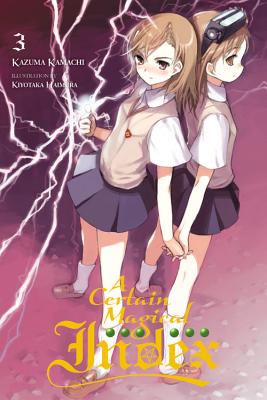 A Certain Magical Index, Vol. 3 (light novel) (Paperback)
Yen On, 9780316340540, 224pp.
Publication Date: May 19, 2015
* Individual store prices may vary.
Description
Touma Kamijou is the unluckiest boy in Academy City. Having settled the magical side of his problems for a while, the scientific side of things starts to heat up when Touma's rival-turned-friend Mikoto meets her own clone. That's only the beginning of a chain of events that leads Touma and Mikoto to face their deadliest foe yet. Kazuma Kamachi's smash-hit light novel series continues!
About the Author
Kazuma Kamachi is a Japanese light novel author and creator of the massively popular series, A Certain Magical Index, its sequel, A Certain Magical Index: New Testament, and a manga adaptation, as well as two spin-off manga series, A Certain Scientific Railgun and A Certain Scientific Accelerator.