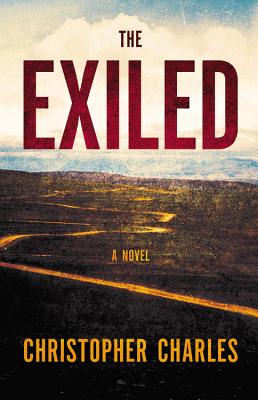 The Exiled (Hardcover)
Mulholland Books, 9780316340649, 320pp.
Publication Date: April 19, 2016
* Individual store prices may vary.
Description
Can anyone ever truly outrun his past?
Back in the 1980s, Wes Raney was an ambitious New York City Narcotics Detective with a growing drug habit of his own. While working undercover on a high-risk case, he made decisions that ultimately cost him not only his career, but also his family. Disgraced, Raney fled-but history is finally catching up with him.
Now in his early forties, Raney has been living in exile, the sole homicide investigator covering a two-hundred-mile stretch of desert in New Mexico. His solitude is his salvation-but it ends when a brutal drug deal gone wrong results in a triple murder. Staged in a locked underground bunker, the crime reawakens Raney's haunted and violent past.
From the vast, unforgiving landscape of the American west to the mean streets of New York, The Exiled is at once a riveting murder mystery and a brilliant portrait of a man on the run from himself, an unforgettable thriller that is "impossible to put down" (Frank Bill).
About the Author
Christopher Charles is the pseudonym of Chris Narozny, author of the novel Jonah Man. Narozny received an M.F.A. from Syracuse University and a Ph.D. from the University of Denver. He has lived in Normandy, Paris, and Brooklyn, and currently resides in Denver with his wife, the author Nina Shope.
Praise For The Exiled…
"There's no doubt that [Charles] can write."—Marilyn Stasio, New York Times Book Review

"Charles paints a graphic picture of Raney as a lonely man with a fine-tuned cop's intuition and a stubborn drug jones. . . . The Exiled is a fine piece of crime fiction with a keen sense of timing and character. Let's hope for another Raney novel soon."—Shelf Awareness

"[A] dark gem of a novel . . . Powered by relentless pacing and fully realized characters, this brutal narrative illuminates the harrowing realms of drug addiction and organized crime. Readers won't soon forget Raney's blood-soaked and coke-fueled journey through self-loathing to some semblance of salvation."—Publishers Weekly

"Chris Narozny is a nimble and unflinching writer."—Patrick deWitt, author of The Sisters Brothers

"Charles does an excellent job of balancing the story of Raney's murder investigation with flashbacks to his career and downfall in New York. The plot is woven tightly, and Raney is a well-developed and likable protagonist. . . . Using spare prose to tell a compelling story of redemption, [Charles] has written an excellent crime novel that should appeal to readers looking for a fast-paced page-turner."—Library Journal

"Edgy and satisfying. A sequel would be most welcome . . . The story isn't so much about solving the murders, though that gets taken care of. It's about Raney's personal journey--how he wants to be good but struggles against his weaknesses and might fail."—Kirkus Reviews

"Christopher Charles has written one of the most gripping novels to come my way in a long time. If you need sleep, don't pick it up, because you won't be putting it down anytime soon. Each scene convinces you that you just have to read one more, and pretty soon you've stayed up half the night. Charles is a spellbinding storyteller, and his characters are as vivid and real as they get. I rarely feel this enthusiastic about a novel. The Exiled is the work of an amazing writer."—Stephen Yarbrough, author of Visible Spirits and The Realm of Last Chances

"Son of a bitch! This is one dark and powerful story of a damaged man with a do or die attitude, a man who wants to succeed and never fail. Scribed with a bare-bones narrative, its one part detective, two parts noir with a strong mixture of literary craft and one twist following the next. It takes a lot for a book to hold my interest, even more to finish it, but with The Exiled, Christopher Charles's storytelling was so deeply rooted within the characters, it was impossible to put down."—Frank Bill, author of Crimes in Southern Indiana and Donnybrook

"A crime novel in the spirit of Jim Thompson, The Exiled is a rifle shot of a novel. Christopher Charles has sighted in the scope, drawn the crosshairs, and delivered a bullet center mass."—David Joy, author of Where All Light Tends to Go

"Christopher Charles' THE EXILED startles with its grit and energy. It has the feel of Anthony Mann's muscular noirs and Westerns: concise, tragic, observant. As Detective Wes Raney's haunted past boils to the surface, we're pulled into a tangled world where death is ubiquitous. This is a quick and thrilling read, a brilliant study in American devastation."—William Boyle, author of Gravesend

"THE EXILED is a brilliant, powerful novel, rich with character and conflict. Charles skillfully weaves past and present into a gritty, vibrant story paced with an avalanche momentum."—Steve Weddle, author of Country Hardball
or
Not Currently Available for Direct Purchase