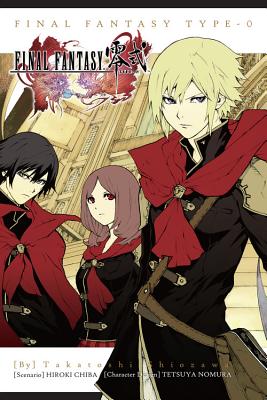 Final Fantasy Type-0 (Paperback)
Yen Press, 9780316348911, 192pp.
Publication Date: September 22, 2015
* Individual store prices may vary.
Description
The cadets of Akademeia's Class Zero are legends, with strength and magic unrivaled, and crimson capes symbolizing the great Vermilion Bird of the Dominion. But will their elite training be enough to keep them alive when a war breaks out and the Class Zero cadets find themselves at the front and center of a bloody political battlefield?!
About the Author
Takatoshi Shiozawa is the artist behind the manga adaptation of the latest game addition to the Final Fantasy franchise, Final Fantasy Type-0, and its prequel manga, Final Fantasy 0-Type Side Story: The Ice Reaper. Tetsuya Nomura is best known as the character designer for the critically acclaimed Final Fantasy video game series, as well as the head developer for the massively popular, Disney-crossover, Kingdom Hearts video game franchise.