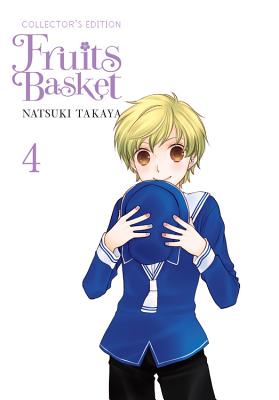 Fruits Basket Collector's Edition, Vol. 4 (Paperback)
Yen Press, 9780316360654, 392pp.
Publication Date: August 30, 2016
Other Editions of This Title:
Paperback (6/28/2016)
Paperback (7/26/2016)
Paperback (10/25/2016)
Paperback (3/21/2017)
Paperback (2/21/2017)
Paperback (9/27/2016)
Paperback (6/28/2016)
* Individual store prices may vary.
Description
Jealousy, rage, regret--the members of the Sohma family are no strangers to these emotions. Tohru Honda's cheerful optimism, however, is like a balm to them. Unfortunately, not every Sohma feels that way! Kisa and Tohru have become fast friends, but Hiro Sohma isn't too happy about this turn of events and decides to take out his anger on...Tohru?! And when the normally docile Hatsuharu snaps and pulls a Black Haru at school, will Tohru's brand of magic have any effect at all?!
About the Author
Natsuki Takaya burst onto the manga scene in North America with the publication of Fruits Basket which became an immediate sensation. Her other works include Twinkle Stars and Liselotte & Witch's Forest.