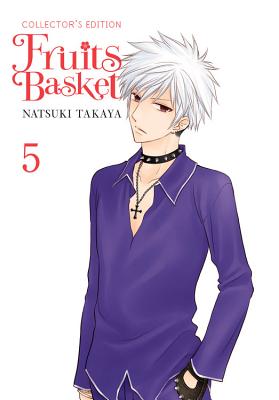 Fruits Basket Collector's Edition, Vol. 5 (Paperback)
Yen Press, 9780316360661, 368pp.
Publication Date: September 27, 2016
Other Editions of This Title:
Paperback (6/28/2016)
Paperback (7/26/2016)
Paperback (8/30/2016)
Paperback (10/25/2016)
Paperback (3/21/2017)
Paperback (2/21/2017)
Paperback (1/24/2017)
* Individual store prices may vary.
Description
As summer vacation inches closer, Tohru spends her days in anxious anticipation, Yuki meets a new student council member on the way to school...and Uo-chan is in love?! Who is the object of her affections?! Once summer break is in full swing, Tohru and the others take a trip to the Sohma family cottage at Momiji's invitation. Even though they're enjoying summer activities like swimming in the ocean and catching stag beetles, Yuki and Tohru have an ominous premonition! Meanwhile, Shigure pays a visit to the main house, where he makes a proposal to Akito--?!
About the Author
Natsuki Takaya burst onto the manga scene in North America with the publication of Fruits Basket which became an immediate sensation. Her other works include Twinkle Stars and Liselotte & Witch's Forest.