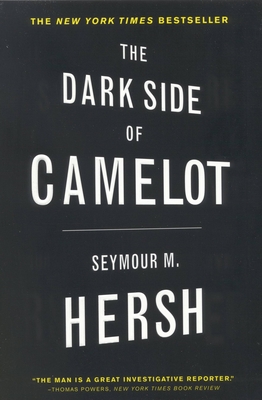 The Dark Side of Camelot
Paperback

* Individual store prices may vary.
Description
A monumental work of investigative journalism from one of the greatest reporters in American history, revealing the Kennedy White House as never before.
In this widely acclaimed and bestselling book, the award-winning investigative reporter Seymour M. Hersh reveals a John F. Kennedy we have never seen before, a man insulated from the normal consequences of behavior long before he entered the White House. His father, Joe, set the pattern: Kennedys could do exactly what they wanted. There was no secret that money and charm could not hide. Kennedys wrote their own moral code.
By the end of Jack Kennedy's life, his private recklessness had begun to edge into his public life, putting him -- and his nation -- at risk. Now, for the first time, Seymour Hersh tells the real story of those risks, as he brilliantly re-creates the life and world of a crisis-driven president who maintained a facade of cool toughness while negotiating private compromises unknown to even his closest advisers.
"Not merely a great read, Much of what's in The Dark Side of Camelot is also 1) new; 2) shocking; 3) well supported; and 4) worth knowing." --Jacob Weisberg, Slate

Back Bay Books, 9780316360678, 528pp.
Publication Date: September 1, 1998
About the Author
Seymour M. Hersh is one of America's premier investigative reporters. In 1969, as a freelance journalist, he wrote the first account of the My Lai massacre in South Vietnam. In the 1970s, he worked at the New York Times in Washington, DC, and New York. He has received more than a dozen major journalism prizes, including the 1970 Pulitzer Prize for International Reporting and four George Polk Awards. His books include Cover-up: The Army's Secret Investigation of the Massacre of My Lai 4 and The Price of Power: Kissinger in the Nixon White House, which won both the National Book Critics Circle Award and the Los Angeles Times Book Award.