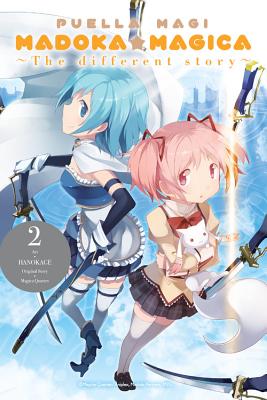 Puella Magi Madoka Magica (Paperback)
The Different Story, Vol. 2
Yen Press, 9780316370523, 160pp.
Publication Date: June 24, 2014
Other Editions of This Title:
Paperback (12/11/2012)
Paperback (5/29/2012)
Paperback (12/15/2015)
Paperback (8/21/2012)
Paperback (10/28/2014)
Paperback (3/25/2014)
Paperback (7/21/2015)
* Individual store prices may vary.
Description
Mami has joined with a new magical-girl partner in her efforts to rid the city of witches. Miki Sayaka is a little green, but her swordsmanship is an undeniable asset to the cause. But Sayaka brings more than her blade to battle: her friend Madoka has joined the girls on their late-night missions. Mami doesn't want to pressure Madoka into a decision about becoming a magical girl, but how long can Madoka remain on the sidelines as a passive witness when her friends are in danger?
About the Author
Magica Quartet is a team formed of members of anime production studios SHAFT and Aniplex who came together to create "Puella Magi Madoka Magica." Members include Iwakami Atsuhiro, Akiyuki Shinbo, Gen Urobuchi, and Ume Aoki, who is also the creator behind "Sunshine Sketch."