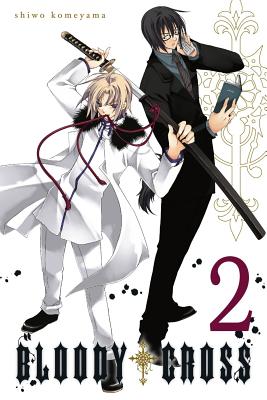 Bloody Cross, Vol. 2 (Paperback)
Yen Press, 9780316371155, 224pp.
Publication Date: March 25, 2014
* Individual store prices may vary.
Description
Tsukimiya and Hinata thought they had secured at last the divine power of God that will allow them to break their deadly curse, but they and Tsuzuki are not the only ones after the power. Even as Tsuzuki collects the power that will fuel his ascent to omnipotence, there is one who would see him brought crashing back to Earth. As both sides race toward the prize, Tsuzuki calls on the half-bloods Tsukimiya and Hinata to join the hunt and prevent the power from falling into dark hands...
About the Author
Shiwo Komeyama is the creator of Bloody Cross, and also published the manga adaptation of the Star Ocean: Blue Sphere video game under the name Aoi Mizuki.