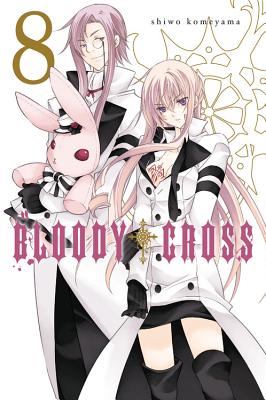 Bloody Cross, Vol. 8 (Paperback)
Yen Press, 9780316371216, 256pp.
Publication Date: September 22, 2015
* Individual store prices may vary.
Description
Nao can't hold out much longer against the fatal effects of his mixed-race curse. He needs divine power, but the only offer on the table is from Satsuki, who left Nao to die in the dust the last time they met. Nao is torn between his distrust of Satsuki, his desperation for survival, and his loyalty to Tsuzuki. When the next Crusade begins, which side will Nao really be fighting for?
About the Author
Shiwo Komeyama is the creator of Bloody Cross, and also published the manga adaptation of the Star Ocean: Blue Sphere video game under the name Aoi Mizuki.