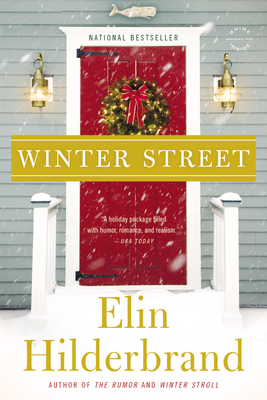 Winter Street (Paperback)
Back Bay Books, 9780316376105, 272pp.
Publication Date: October 13, 2015
* Individual store prices may vary.
Description
"Open this diverting tale of family dysfunction and you'll find a holiday package filled with humor, romance and realism." --USA Today Kelley Quinn is the owner of Nantucket's Winter Street Inn and the proud father of four grown children: Patrick, a hedge fund manager; Kevin, a bartender; Ava, a school teacher; and Bart, who has recently shocked everyone by joining the Marines. As Christmas approaches, Kelley looks forward to spending the holidays with his family at the inn. But when he walks in on his wife Mitzi kissing another man, utter chaos descends, and things only get more interesting when Kelley's ex-wife, news anchor Margaret Quinn, arrives on the scene. Before the mulled cider is gone, the delightfully dysfunctional Quinn family will survive a love triangle, an unplanned pregnancy, a federal crime, and endless rounds of Christmas caroling in this heart-warming novel about coming home for the holidays.
About the Author
Elin Hilderbrand made a paper angel ornament in third grade that is still in her family's custody. She celebrates the holidays by making batches of homemade mustard and chive pine nut dip and gifting them to her lucky friends. Her favorite carol is "O Holy Night." Winter Street is her fourteenth novel.