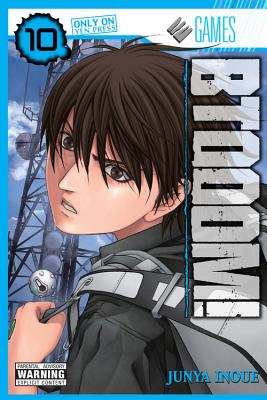 BTOOOM!, Vol. 10 (Paperback)
Yen Press, 9780316380478, 195pp.
Publication Date: May 19, 2015
* Individual store prices may vary.
Description
A genius player hardens his resolve!!
"BTOOOM!"--the death game that forces real people to kill each other with explosives--charges into its final stage! Ryouta unexpectedly runs into his former senpai Tsuneaki Iida, now one of the Tyrannos Japan masterminds supervising the deadly contest on the island. Iida reveals the true nature of the bomb game and proposes a surprising plan to Ryouta!! Then the few remaining players instigate a final battle to secure their escape. Will Tougou and Sakamoto, both planning to get off the island in a team of four, end up in a three-way fight to the death with Oda?!
About the Author
Junya Inoue is the manga artist behind a number of horror series for young men, including survival drama "BTOOOM!" and horror mysteries "Otogi Matsuri" and "Youkai Hunter: Yami no Kyakujin."