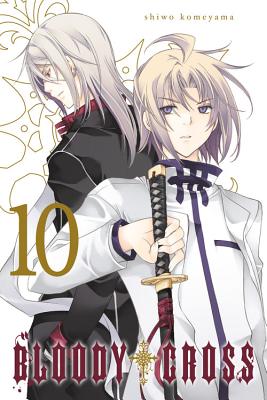 Bloody Cross, Vol. 10 (Paperback)
Yen Press, 9780316393577, 192pp.
Publication Date: March 22, 2016
* Individual store prices may vary.
Description
Alliances have shifted and settled once more, with new lines drawn between the three factions vying for godhood. Arcana's intention to join the race independently and win divine power for demonkind could cause a huge shift in the order of things if they are able to gain control of the remaining Crusade relics, since they've already made copies of Tsuzuki's and Satsuki's divine relics. Now that Tsuzuki is allied with Kamuhaburi, the overseers of the Crusades, his first order of business is to help them thwart the false contenders--and secure his own path to victory!
About the Author
Shiwo Komeyama is the creator of Bloody Cross, and also published the manga adaptation of the Star Ocean: Blue Sphere video game under the name Aoi Mizuki.