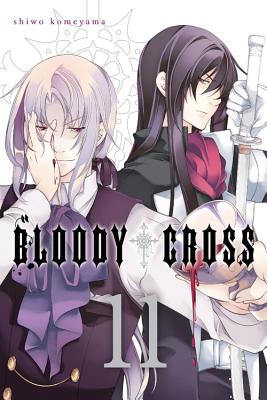 Bloody Cross, Vol. 11 (Paperback)
Yen Press, 9780316393607, 208pp.
Publication Date: June 28, 2016
* Individual store prices may vary.
Description
Tsuzuki and his team probe the past to uncover all they can about earlier Crusades and the implications of all the anomalies they have faced in the contest. As the final Crusade gets underway, one thing is certain: Either one of the three candidates will ascend to godhood, or the Order of the Holy Wars--and the world as they know it--will be completely undone!
About the Author
Shiwo Komeyama is the creator of Bloody Cross, and also published the manga adaptation of the Star Ocean: Blue Sphere video game under the name Aoi Mizuki.