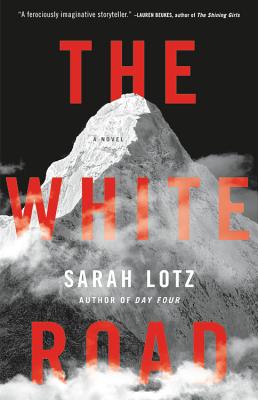 The White Road (Hardcover)
Mulholland Books, 9780316396608, 304pp.
Publication Date: May 30, 2017
Other Editions of This Title:
Digital Audiobook (5/29/2017)
Mass Market (8/6/2019)
CD-Audio (6/6/2017)
* Individual store prices may vary.
Description
A cutting-edge thriller about one man's quest to discover horror lurking at the top of the world.

Desperate to attract subscribers to his fledgling website, 'Journey to the Dark Side', ex-adrenalin junkie and slacker Simon Newman hires someone to guide him through the notorious Cwm Pot caves, so that he can film the journey and put it on the internet. With a tragic history, Cwm Pot has been off-limits for decades, and unfortunately for Simon, the guide he's hired is as unpredictable and dangerous as the watery caverns that lurk beneath the earth. After a brutal struggle for survival, Simon barely escapes with his life, but predictably, the gruesome footage he managed to collect down in the earth's bowels goes viral.
Ignoring the warning signs of mental trauma, and eager to capitalize on his new internet fame, Simon latches onto another escapade that has that magic click-bait mix of danger and death--a trip to Everest. But up above 8000 feet, in the infamous Death Zone, he'll need more than his dubious morals and wits to guide him, especially when he uncovers the truth behind a decade-old tragedy--a truth that means he might not be coming back alive. A truth that will change him--and anyone who views the footage he captures--forever.
About the Author
Sarah Lotz is a novelist and screenwriter with a fondness for the macabre. She is the author of Day Four and The Three, and lives in Cape Town with her family and other animals.
Praise For The White Road…
"A terrifying tale of unparalleled danger, both physical and mental, The White Road will keep you guessing (and scared) until the very end."—Bustle

"If you're looking for a fun, creepy, adventurous summer read, this is it!"—Book Riot

"Oustanding . . . Lotz excels at making you feel like you're there . . . Fans of Dan Simmons's The Terror will be pleased."—Publishers Weekly (starred review)

"An expertly fashioned, spine-tingling account of danger, both physical and mental"—Booklist

"Dark and unsettling . . . Lotz knows how to develop suspense and horror . . . The supernatural elements keep one engaged and guessing."—Kirkus Reviews

"Skilled at creating real-world scenarios and imbuing them with a steadily growing feeling of danger and terror, Lotz brings readers to Everest, where the line between altitude-induced hallucinations and actual supernatural events may be very thin. A solid pick for readers who enjoy modern horror by Dean Koontz and Stephen King."—Library Journal

"Both characters risk spooky fates on the mountain that are made all the more vivid by Lotz's ability to get on the printed page the terrors of high climbing in the most exact language."—Toronto Star