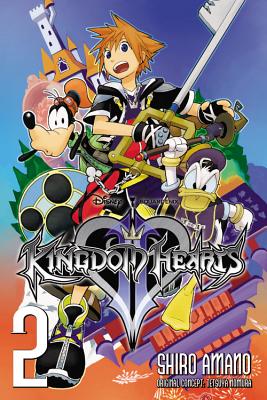 Kingdom Hearts II, Vol. 2 (Paperback)
Yen Press, 9780316401159, 480pp.
Publication Date: August 27, 2013
* Individual store prices may vary.
Description
Sora, Donald, and Goofy have set off to find Riku and Mickey, reuniting with old friends and making new ones along the way. But the Heartless are back, and Sora has to contend with a new enemy-the mysterious Organization XIII. Meanwhile, Riku, Naminé, and Axel are trying to solve some mysteries of their own...What is the organization's ultimate goal? Will Sora ever see Riku and Kairi again...?
About the Author
Shiro Amano is an artist and illustrator best known for his manga adaptation of the KINGDOM HEARTS series.