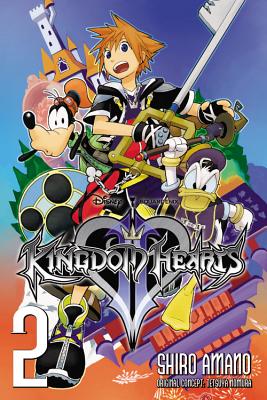 Kingdom Hearts II, Vol. 2 (Paperback)
Yen Press, 9780316401159, 480pp.
Publication Date: August 27, 2013
Description
When Roxas disappeared, Sora awakened from his deep slumber along with his allies, Donald and Goofy. Now the trio continues their mission to save the worlds from the forces of darkness and to find King Mickey and Sora's best friend Riku. But this time a new menace to the peace of Kingdom Hearts bears down on Sora and his friends - the Nobodies and Organization XIII

About the Author
Shiro Amano is an artist and illustrator best known for his manga adaptation of the KINGDOM HEARTS series.
Advertisement