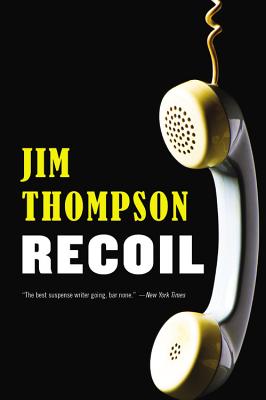 Recoil (Mulholland Classic) (Paperback)
Mulholland Books, 9780316403801, 208pp.
Publication Date: August 5, 2014
* Individual store prices may vary.
Description
Patrick Cosgrove used to think he'd do anything not to be a prisoner of Sandstone State Reformatory. Fifteen years on the inside for a victimless crime, under the care of a warden whose penchant for violence is legendary -- surely nothing could be worse.

But when an unbelievably Samaritan act by a psychologist he's never met places Cosgrove in the care of Roland "Doc" Luther, Cosgrove's not so sure he hasn't traded the frying pan for the fire after all. On the one hand, Doc claims that Cosgrove owes him nothing, and seems at times like the most decent man alive. But at other times, Doc's potential for cruelty seems unimaginable. As it turns out, freedom's not as freeing as he thought it would be -- especially when it might end up getting him killed.
About the Author
Jim Thompson was born in Anadarko, Oklahoma. He began writing fiction at a very young age, selling his first story to True Detective when he was only fourteen. Thompson eventually wrote twenty-nine novels, all but three of which were published as paperback originals.

Thompson also co-wrote two screenplays (for the Stanley Kubrick films The Killing and Paths of Glory). Several of his novels have been filmed by American and French directors, resulting in classic noir including The Killer Inside Me (1952), After Dark My Sweet (1955), and The Grifters (1963).
or
Not Currently Available for Direct Purchase