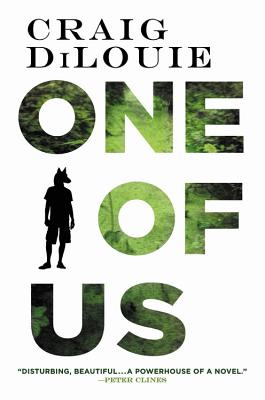 One of Us (Hardcover)
Orbit, 9780316411318, 400pp.
Publication Date: July 17, 2018
* Individual store prices may vary.
Description
A remarkable novel set in 1984 where a group of teenagers begin to discover powerful secrets about themselves, described as "The Girl With All the Gifts meets To Kill a Mockingbird" (Claire North).
They call it the plagueA generation of children born with extreme genetic mutations.
They call it a homeBut it's a place of neglect and forced labour.
They call him a FreakBut Dog is just a boy who wants to be treated as normal.
They call them dangerousThey might be right.
About the Author
Craig DiLouie is an acclaimed American-Canadian author of literary dark fantasy and other fiction. Formerly a magazine editor and advertising executive, he also works as a journalist and educator covering the North American lighting industry. Craig is a member of the Imaginative Fiction Writers Association, International Thriller Writers and Horror Writers Association. He currently lives in Calgary, Canada with his two wonderful children.