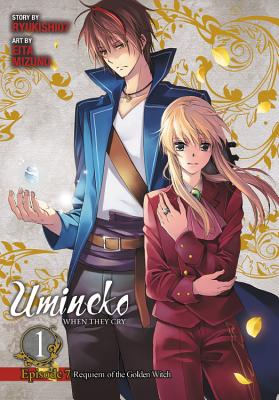 Umineko When They Cry Episode 7: Requiem of the Golden Witch, Vol. 1 (Paperback)
Requiem of the Golden Witch, Vol. 1
Yen Press, 9780316411899, 828pp.
Publication Date: December 19, 2017
Description
A closed-circle mystery from the creator of the New York Times bestselling Higurashi WHEN THEY CRY.
About the Author
Ryukishi07 leapt into the spotlight with HIGURASHI NO NAKU KORO NI which was originally conceived as a series of visual novels and later adapted into the popular manga and anime franchise.
Advertisement