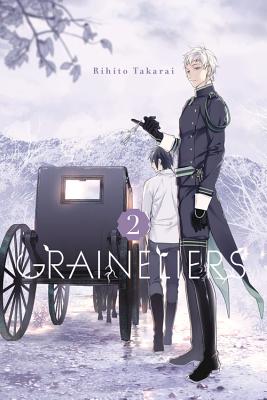 Graineliers, Vol. 2 (Paperback)
Yen Press, 9780316415996, 178pp.
Publication Date: February 27, 2018
Description
Luca and Abel are rounded up to work on the construction of a government research facility, but it's actually a trap to identify carriers The Grainelier special research chair Nicolas has laced the canteen water with an herbicide that's harmless to humans, but disastrous to any seed carriers in their midst. With suspicion hanging heavy over the young men, will Luca's secret be discovered?
About the Author
Rihito Takarai is the author of Graineliers.
Advertisement