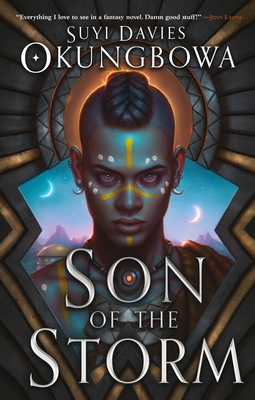 Son of the Storm (The Nameless Republic #1)
Paperback

* Individual store prices may vary.
Description
From one of the most exciting new storytellers in epic fantasy, the first book in the Nameless Republic trilogy is a sweeping tale of violent conquest and forbidden magic set in a world inspired by the pre-colonial empires of West Africa.
In the thriving city of Bassa, Danso is a clever but disillusioned scholar who longs for a life beyond the rigid family and political obligations expected of the city's elite. A way out presents itself when Lilong, a skin-changing warrior, shows up wounded in his barn. She comes from the Nameless Islands- which, according to Bassa lore, don't exist- and neither should the mythical magic of ibor she wields.
Now swept into a conspiracy far beyond his understanding, Danso and Lilong will set out on a journey that reveals histories violently suppressed and magic only found in lore.
The Nameless Republic
Son of the Storm
Orbit, 9780316428941, 496pp.
Publication Date: May 11, 2021
About the Author
Suyi Davies Okungbowa is a Nigerian author of speculative fiction inspired by his West African origins. He is the author of David Mogo, Godhunter, and his shorter works have appeared in Lightspeed, Nightmare, Strange Horizons, and other periodicals and anthologies. He lives between Lagos, Nigeria, and Tucson, Arizona, where he teaches writing while completing his MFA in creative writing. He tweets at @IAmSuyiDavies and is @suyidavies everywhere else.