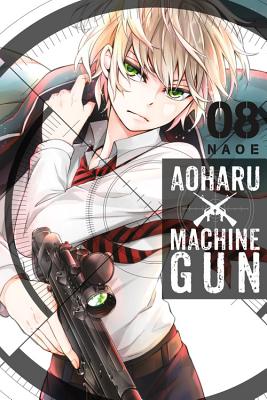 Aoharu X Machinegun, Vol. 8 (Paperback)
Yen Press, 9780316435710, 194pp.
Publication Date: December 19, 2017
Description
"We, Star White, will stand with Toy Gun Gun."Star White suddenly shows up to join in on the fight against 11 DOGs. When Midori suggests that they temporarily team up, Matsuoka agrees to the plan. What will come of the engagement facing the two-man cells of Tachibana and Ichi, Yukimura and Fujimoto, and Matsuoka and Midori? And what kind of difficult past does Matsuoka share with Midori and Yukimura...?
About the Author
Naoe is the creator of Aoharu x Machinegun.
Advertisement