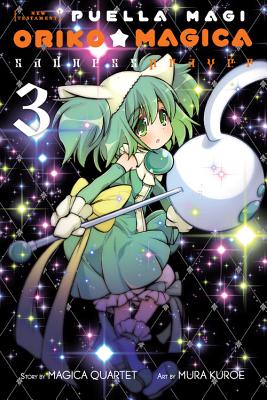 Puella Magi Oriko Magica (Paperback)
Sadness Prayer, Vol. 3
Yen Press, 9780316439800, 160pp.
Publication Date: November 7, 2017
Description
With her power of foresight, Oriko Mikuni sees at the future of Mitakihara, using Kirika Kure to hunt other magical girls. What does Oriko want with the girls intertwined around Madoka...? Don't miss the long-awaited third volume to the prequel series.
About the Author
Magica Quartet is a team formed of members of anime production studios SHAFT and Aniplex who came together to create "Puella Magi Madoka Magica." Members include Iwakami Atsuhiro, Akiyuki Shinbo, Gen Urobuchi, and Ume Aoki, who is also the creator behind "Sunshine Sketch." Kuroe Mura is the artist behind the Puella Magi Oriko Magica manga spun off from the hit anime and manga series, Puella Magi Madoka Magica.
Advertisement